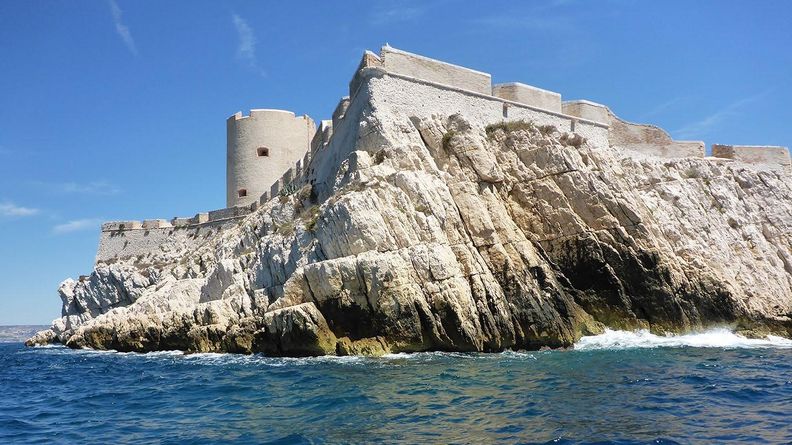 Luggage Storage Marseille
Find your luggage storage
Luggage storage in Marseille With Radical Storage
Marseille is a beautiful city, with many attractions to discover and even more, activities to spend time in. The clock is ticking, so don't lose time and look out for one of our Radical Storage luggage storage in Marseille. After you have found the most suitable for you, you can finally explore Marseille in tranquillity.
Radical Storage is a trustworthy and convenient service, which will allow you to visit the city freely and worry-free, giving you many different options for luggage storage nearby. In a few minutes, you could find the best space for your belongings and won't need to worry about bulky suitcases on the busy streets of Marseille, while also supporting our collaborators, local businesses in the city center.
Where to find luggage Storage in Marseille
Thanks to our partnerships with many local companies and small businesses, all located in the center of Marseille, Radical Storage can provide you with a great array of options for your luggage storage. Just by looking up our website or Radical app, you can find the perfect 'Angel', our Radical partners, and in a few moments, you will be done.
There will be no need to think about your suitcases or backpacks' size or weight, since our service has a €5 fixed price policy, along with a guarantee of up to €3000. Now that you know the right solution for your luggage, you can check some of our best locations for luggage storage in Marseille:
Booking a seamless luggage storage in Marseille with Radical Storage
Marseille is such a beautiful and romantic city to visit, with its picturesque streets and buildings, so it's more than obvious that you want to experience it as much as you can. But there is an issue, which could be walking around the cobblestone streets of the city with your heavy luggage in hand, so you need to find a safe space where you can leave your stuff, while wandering around.
Radical Storage can offer you the best solutions in terms of luggage storage solutions in Marseille, since we can provide you with endless options in the city center and in the surrounding area of the main landmarks of the city. The process is easy, since you only need to log into our website or download our Radical Storage app, available both on iOS and Apple Store.
You can take advantage of the many interactive maps, working thanks to GPS, where you can locate yourself or find the position that you prefer and, in the blink of an eye, you will be looking at a list of all the nearby luggage storage locations in Marseille. In this way, you can choose the closest one to you or the one that you prefer and, after adding all the necessary information, you can explore the area without any worry.
Perks of booking a luggage storage in Marseille with Radical Storage
We provide our clients with many different perks and benefits to use, while booking a reservation with us, so let us show you what advantages can bring you Radical Storage.
Affordability: We offer you a fixed price range policy, so you won't have to count the size or the weight of your luggage, while ordering with us.
Security Coverage: For your protection and the safety of your belongings, we assure you that your stuff will be guaranteed with a security coverage of almost 3000 euros per piece of luggage.
No-cancellation fee policy: Traveling can be quite unpredictable, so we can always assure you that, if you can't use your reservation, you can always cancel it.
Easy Check-ins: You can say goodbye to long queues and waiting periods, since our easy check-ins can take at least 3 minutes.
Availability: Our extensive network of luggage storage is located in strategic points of the city, so that you can always have something at hands, for all your needs.
What should I do after checking out a luggage storage with Radical Storage
After finally booking one of our luggage storage facilities, there might be a few steps that you might be aware of, in order to have a seamless experience.
First of all, add more luggage to your booking if you need to, so everything will be in check.
After that, you will receive your confirmation email with all the details, so get acquainted with the area of your luggage storage, to get a feel of it.
Get accustomed to the other details of your luggage storage, such as the opening hours of the venue and other stuff.
Once you have reached the place, be prepared to show your email and your QR code, so that they can scan it and provide you with a seamless experience.
If you need any other information or you have specific questions, feel free to contact our customer service team or the staff at the luggage storage, so you can be sure of anything.
Marseille Station
Marseille Station, also known as Gare de Marseille-Saint-Charles, is the main railway station in Marseille, France. It is located in the city center, making it a convenient transportation hub for both locals and tourists. Marseille Station is not only a significant transportation landmark but also an architectural gem.
The station's architecture is a blend of modern and historic styles, reflecting the city's rich history. Built in the mid-19th century, Marseille Station has witnessed extensive renovations and upgrades over the years, maintaining its historical charm while providing efficient facilities for travelers. The stunning Belle Epoque façade and the grand entrance hall immediately capture visitors' attention, displaying intricate details and striking design elements.
Inside the station, one can find a wide range of amenities, including ticket counters, information desks, shops, cafes, and restaurants. The spacious platforms accommodate both national and international train services, connecting Marseille to various destinations within France and Europe.
Apart from its functionality, Marseille Station offers a unique ambience that reflects the vibrant spirit of the city. The bustling atmosphere of travelers coming and going, the mix of different languages being spoken, and the diverse cultures converging in one place create an exciting energy at Marseille Station.
Being located in the heart of Marseille, the station provides easy access to many popular attractions, such as the old port, the Notre-Dame de la Garde basilica, and the historic district of Le Panier. Additionally, the city's efficient public transportation system, including metro lines and buses, can be easily accessed from the station.
From Marseille train station to the airport: how to get there
The Marseille train station, also called the Saint-Charles Station, is located at the heart of the city and it connects many buses and trains from anywhere in the surrounding area. The hub not only connects the surrounding cities in the region, or even national-wise, but it also has many connections internationally.
However, there is a small issue with it: the luggage storage options and lockers, inside the train station, are too expensive for using them. Therefore, try looking out for some of our luggage storage options near the Marseille Saint Charles station, so the right solution will be right in front of you.
From the train station, it is also possible to reach within ten minutes the closest airport in the area, the Vitrolles-Aéroport-Marseille-Provence. You only need to take the bus shuttle, provided by the airport company, and you will reach your destination shortly.
Marseille port: where to store your luggage
Marseille is also widely known for its imposing and breathtaking port, right in the heart of the city. The port itself is divided into two big branches, at east and west, hugging the sea in front of the city. The history of this establishment is long and full of many events, which made the location as important and vital for the city's well-being as it is today, thanks to the great transportation that leads the port.
However, you should know that the port of Marseille is not very practical for grabbing your suitcases and dragging them around, especially if very bulky. So, one of the few options to choose for fixing this problem is to find one of the luggage storage options near the port of Marseille by Radical Storage. You may find the most suitable to your necessities between our Angels and finally, let your trip begin.
Marseille: activities to do
Marseille is a quite charming city, with an incredible skyline and countless attractions and landmarks, that you can find around the city center. If you are trying to answer your friends, explaining why is marseille so famous, you could show them and visit together these places:
Basilique Notre-Dame de la Garde - - Admire from the inside the wonderful architecture of the Basilique of Notre-Dame de la Garde, one of the most fascinating buildings in the heart of the city.

Cathedrale La Major - You cannot say to have visited Marseille, without taking a step inside the Cathedrale La Major, where thousands of years of history have created a masterpiece of the city's cultural heritage.

Mucem - Museum of Civilizations of Europe and the Mediterranean - Take a stop at the Mucem and organize a guided tour through its many halls, so to admire the exhibitions.

Palais Longchamp - The history and cultural heritage of Marseille resides here, in the Palais Longchamp. Take a walk nearby and discover piece by piece all the wonderful secrets of this building.

Parc Borély - Take a walk in one of the beautiful paths inside the Parc Borély, one of the breathtaking gardens in Marseille. You can lay down in the shade with your friends, make a nice picnic or take a look at the beautiful scenery, in front of you.
Top locations in Marseille
What users think about us
Translated automatically
Show original
Hide original
-
Very satisfied. 3-minute walk from EUROSTAR station, reliable staff.
Très satisfaite. A 3 minutes à pied de la gare EUROSTAR, personnel sérieux.
Thousands of travelers book our luggage storage every day
Thousands of travelers book our luggage storage every day
3 Mln+ Suitcases carefully stored
Keeping your luggage safe is our main mission
7000+ Bag guardians worldwide
Our storage points called "Angels" are all over the world
24/7 Instant support
We are always available to answer your questions
0,00% of missing luggage
The numbers speak for themselves, with us you can feel safe!
Store your bags in a few clicks
The worldwide luggage storage network. Our Angels are bars and bistros who have been checked and approved by the Radical Storage team
Step 1
Locate
Find a luggage storage location near you
Step 2
Book
Proceed with online booking
Step 3
Store
Store your suitcases
Step 4
Enjoy
Enjoy your hands-free journey
Frequently Asked Questions