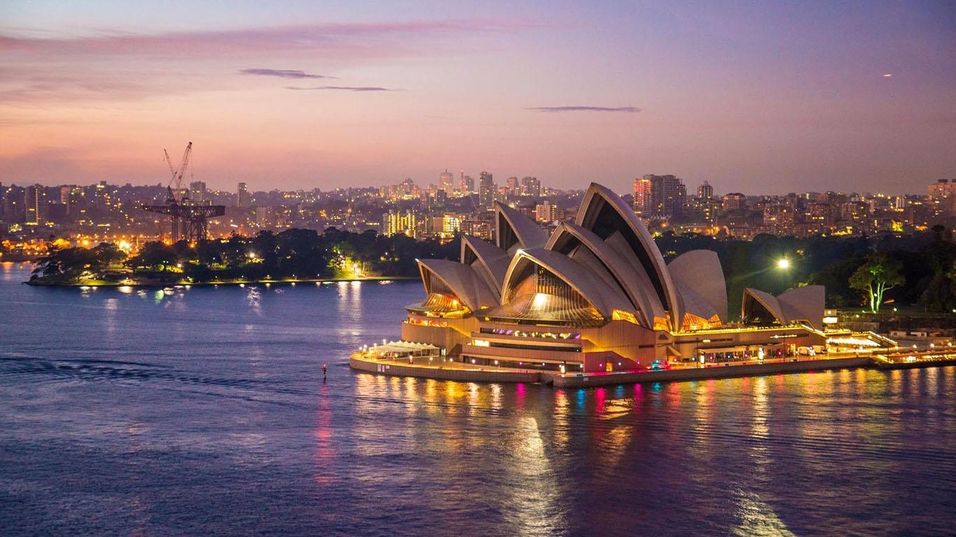 Luggage Storage Locations Sydney
Find your luggage storage
Luggage storage in Sydney With Radical Storage
Most people arriving in Sydney have just stepped off a long-haul flight and are feeling jetlagged but excited to explore the central city "Down under". What if you have arrived before the hotel check-in time? Where can you store your luggage in Sydney and hit the beach? All you need to do is find a Radical luggage storage facility in Sydney, and your holiday in the sunshine can begin.
Finding luggage storage in Sydney is easy with Radical Storage. We have partnered with local businesses called Angels, who will keep your luggage safe - many of whom are open 24 hours a day, 7 days a week. Just check out our website or app, and when you make your booking online, you will be given the address of the nearest bag storage in Sydney.
You can book secure luggage storage at any time of the day (and even at night!) by paying only A$7.90 per day/per piece of luggage. We're sure you'll easily remember our rate because it's fixed and has no additional fees of any kind.This smart price makes our service the best for luggage storage in Sydney.
Where to store luggage in Sydney?
All of our Angels are located in strategic areas in the city, just a few minutes walk from major stations, popular attractions, and good restaurants. You can find us in cozy cafes and bistros in the Downtown district. So, in addition to freeing yourself from your suitcases, you can also free yourself from hunger!
Luggage Storage near Sydney Train Stations
Thanks to its great network of connections, Sydney can be linked up to every top location, not only in the city itself but also in every part of the entire continent. In fact, Sydney can boast not only many different train stations but also a huge port and an international airport. Luckily, there are also several Radical luggage storage facilities near Sydney's stations, so you should be able to book your luggage quickly and easily.
The Sidney Central Station is the biggest and most used transportation hub in the city for all transportation lines. It is also very easy to connect to if you're coming from the National Airport. In fact, you can simply take a train ride and in less than 10 minutes, you can start your trip in the city! If you're looking for secure luggage storage near Sydney Central Station, know that Radical Storage has a secure location just a few feet from the main entrance.Plus, our partner is open 24/7, so you can store your bags at any time!
Other important stations, that you might stumble into, could also be the Town Hall Station or the Wynyard Railway Station, because of their central position and great connection systems. There are also several Radical luggage storage facilities in the area, so you should be able to book your luggage quickly and easily. Check-in your luggage near Wynyard Railway Station and Town Hall Station.
Luggage Storage by Radical Storage: Sydney Airport
Many people enquire whether they can find luggage storage near Sydney airport. In fact, this establishment is not only widely used by tourists coming into Australia but also by the local population, for traveling within the State. The Sydney Airport is also very well connected to the city center, with just a 10 minutes train ride from the Sydney Central Station.
However, because of security risks, most airports do not allow luggage storage options on-site. The solution for you might be, in this case, Radical Storage, since we can offer you some convenient luggage storage options, just within a few minutes of distance from the building.
Things to do while in Sydney
You might have stored your belongings nearby some of the most beautiful landmarks in the city, but there are countless attractions that still are waiting for you to be discovered and visited. So, do not waste any of your time and go on the hunt for these beautiful spots:
Sydney Opera House - This is not only a favorite landmark of the city, but also the true symbol of Sydney, all over the world. Visit this stunning building and take the chance to watch some performances here, while in Sydney.

Blue Mountains Tour - Sydney and, generally speaking, Australia is widely famous, all around the world, for its untamed and enchanting naturalistic views. Take a break from the city and dive into the scenery with a tour of the Blue Mountains.

Sydney Harbour - This area is extremely large and beautiful to see, especially when taking a boat tour, admiring the skyline of the city from the sea.

Wildlife Waterfalls - The Australian wildlife is exciting and full of surprises, so don't miss out on these once-in-a-lifetime experiences and visit the Wildlife Waterfalls, where you could see the animals, populating these amazing territories.

Museum of Contemporary Art - If you prefer to visit some of the cultural spots in Sydney, then the Museum of Contemporary Art is definitely the right choice for you. Get a guided tour of the establishment and admire these extensive exhibitions.
What users think about us
Translated automatically
Show original
Hide original
Need to phone when you get there
The location is good: really close to the Gloucester Green bus station, but it should be more clear that when you get to the George Hotel, the door will be locked regardless of time of day and you must phone—there is no button to push—to gain access.
Excelente, rápido, eficaz
Excelente, rápido, eficaz
Byena ubicación 24 horas available. No son simpáticos en el hotel seria el único punto en contra pero cumplen su labor.
Byena ubicación 24 horas available. No son simpáticos en el hotel seria el único punto en contra pero cumplen su labor.
Hundreds of people enthusiastically use our luggage storage service every day
Hundreds of people enthusiastically use our luggage storage service every day
3 Mln+ Suitcases carefully stored
Keeping your luggage safe is our main mission
4500+ Bag guardians worldwide
Our storage points called "Angels" are all over the world
24/7 Instant support
We are always available to answer your questions
0,00% of missing luggage
The numbers speak for themselves, with us you can feel safe!
Store your bags in a few clicks
The worldwide luggage storage network. Our Angels are bars and bistros who have been checked and approved by the Radical Storage team
Step 1
Locate
Find a luggage storage location near you
Step 2
Book
Proceed with online booking
Step 3
Store
Store your suitcases
Step 4
Enjoy
Enjoy your hands-free journey
Frequently Asked Questions