Want to enjoy a diverse and relaxing day in London, but don't know where to leave the bags? Don't panic! Take a deep breath and read our fantastic guide to the best left luggage options near Piccadilly Circus! We'll take you to the safest and most comfortable facilities.
TIP: book online the perfect place to store your bags and choose between more than 100 locations throughout London!
Even children know that London is not a cheap destination. Eating in a restaurant, taking the tube and shopping for a few hours can be pretty expensive. Nevertheless, London boasts exceptional services, an excellent public transport system, and a wide choice of restaurants.
Europe's most multicultural city also has fantastic attractions with free admissions, such as museums and churches.
Moreover, London has plenty of left luggage facilities near tube and train stations and landmarks.
As with other services, storing your luggage can be a costly operation. Since moving around the city takes a long time, using hourly rate storage systems can cost you a fortune!
Fixed-rate luggage storage service (recommended option).
Left luggage Piccadilly Circus | Daily rate or hourly rate?
If you only have a few hours free and want to visit the neighborhood for a while, we recommend booking services with rates per hour. However, before doing it, please read carefully what the actual rates are, as you may find yourself charged extra costs.
If you rely on an hourly rate service, you risk paying much more if you are late. So before you make a decision, consider how much time you have and what you want to do before you leave.
Luggage storage near Piccadilly Circus | Fixed rate services are the best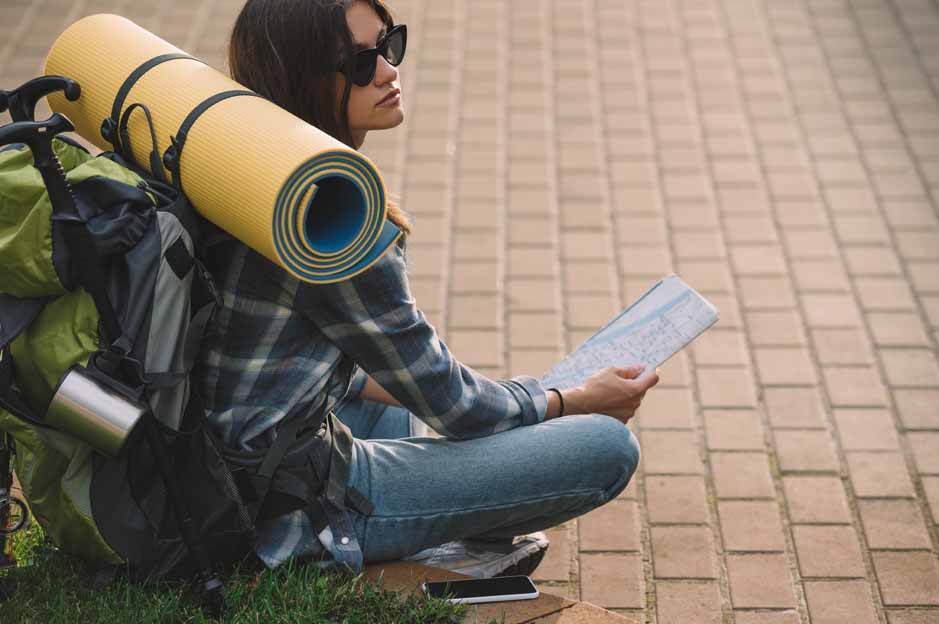 It's always advisable to rely on fixed-rate services. In particular, we recommend Radical Storage, the first European luggage storage network with locations at every corner. This way, you can leave your luggage everywhere and continue exploring the city hassle-free.
Left luggage Piccadilly Circus | What are the advantages of this service?
If you arrive late, there are no additional charges
There are no weight or size restrictions
You won't queue up
Our locations are safe and secure
Check-in is contactless
Some of our partners are open 24 hours
You'll pick up your bags immediately
Our agents are always at your disposal
Customer service is active 24/7 via chat.

Affordable luggage storage near Piccadilly Circus | How much does it cost?

Radical Storage runs a left luggage service near Piccadilly Circus that costs only £5 per day and per piece of luggage. Our partners accept all types of items and won't charge extra if you have heavy bags.

Here are the luggage storage facilities near Piccadilly Circus (most popular with our users):


Thanks to Radical Storage, you can enjoy the city without worries, go into the dressing rooms and try on your clothes without having to think about your suitcase, sit in a restaurant without the anxiety of the bag. Now, you can take a stroll everywhere or cruise down the River Thames completely hassle-free!

But, if you don't have so much time and want to explore the surroundings, Piccadilly Circus has a lot in store for you! First of all, get your bearings now with our useful tips!

Piccadilly Circus things to do

Piccadilly Circus is probably the most popular road intersection in the world and even London's most celebrated square. It runs through the city of Westminster, and several places surround it. If you want to get to know the area a little better, we've identified our top five favorite places!

And if you are in another part of London and want to reach Piccadilly, you'll find a map of the London Underground here. So, are you ready to explore one of the coolest squares in the City? Here we go!

Do some shopping

Piccadilly Circus is an important traffic and shopping hub. The English "Times Square", in fact, is surrounded by great shopping and nightlife.

The main shopping streets of this area of London are Piccadilly Street and Regent Street. Here you'll find several clothing stores and Fortnum&Mason. In Piccadilly, there is a store for every need. From Lilywhite's for sports lovers to L'Occitane and Lush for those who want to buy beauty products.

Also, if you like to buy used clothes, we recommend the Vintage Magazine Store. Skateboarders will find their place in Palace Skateboards on Brewer St.

✅Good shopping addicted.

Get to the Lego Store

Many people wonder what makes Lego great. Well, the scientific answers were mainly three. First, Lego helps develop logic and imagination. The second factor – Lego favors human interaction, while the third – being also appreciated by adults, these building toys are a bridge between adults and children.

London has several Lego Store, and one of them is just a few meters from Piccadilly Circus. To be more precise, it's near Leicester Square.
Some people consider it as the best Lego shops in the City and even if you may have to queue, it'll be well worth it!

Address: 3 Swiss Ct, West End, London W1D 6AP, United Kingdom.

✅Good for kids and adults.

Enter the National Gallery for free


London is one of the few cities in the world that allows tourists to visit its most beautiful museums freely. If you are in the Piccadilly Circus area, move southeast to the National Gallery of Art, located in Trafalgar Square.

Here is a myriad of Western art masterpieces, lovely staff, and a nice cafe.

Inside the building, there's a gift store where you can buy all kinds of gadgets inspired by the masterpieces hosted by the museum.

And once the visit is over, take some time to sit in Trafalgar Square and enjoy one of the most beautiful corners of London (you can also see Big Ben).

✅Good for art lovers and designers.
✅Good for kids.

Meet new friends in Soho

Do you like trendy neighborhoods? Then don't miss Soho! This energic area in the City of Westminster features a variety of nightlife, dining, and shopping options. If you want to meet new people or want to eat out with friends, you can't give up Soho!

Let yourself be carried away by the joy of its lights, voices, and good vibrations.

Still want to go shopping? Right here, you'll find the famous Carnaby Street!

✅Good for young people.

Get lost in St James's Park


We mention now a place dedicated to those who just want to relax. If you have enough of walking in the traffic, getting to St James's Park may be the right solution.

This green space located in London's heart is perfect for a peaceful break and is home to a lake with beautiful pelicans. These beautiful birds have lived here for about 400 years!

Address: London SW1A 2BJ, United Kingdom.

✅Good for kids.
✅Good for photographers.

Left luggage Piccadilly Circus| Related posts