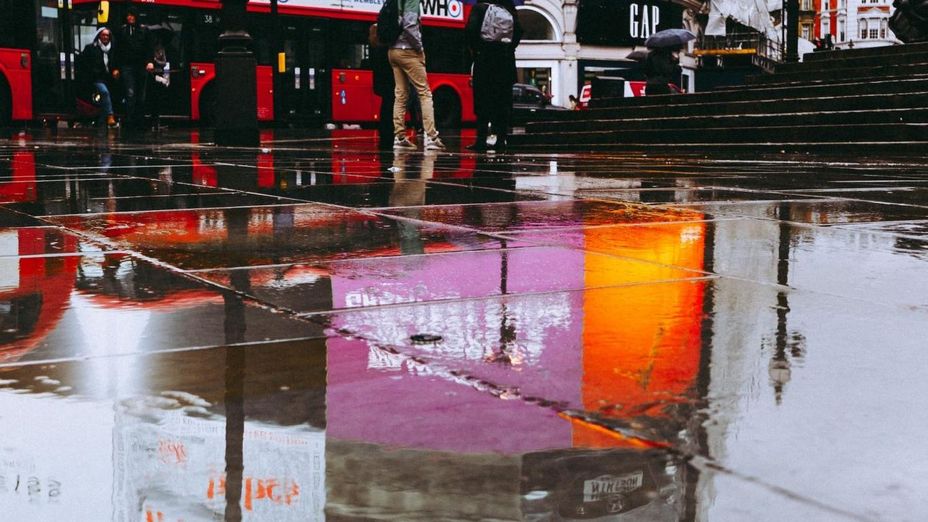 Luggage Storage Piccadilly Circus
Find your luggage storage
Top locations in Piccadilly Circus
Luggage storage in Piccadilly Circus With Radical Storage
Get ready to take amazing photos with your friends and family at the iconic Piccadilly Circus after storing your suitcases with our trustworthy team. Radical Storage provides high-quality facilities for Piccadilly Circus luggage storage and surrounding locations.
We take care of your bags and keep them in secure and clean storage facilities at just £5 per item of your luggage per day. The best thing about our services is that you don't have to worry about any weight or size limitations.
Our mission is to make sure that you can enjoy your tour hands-free and explore the magical city of London with peace of mind. That's why we offer security coverage of £3000 for every bag of your luggage. You can book our storage services online or by downloading our mobile app on your phone and turning on the geolocation services.
About Piccadilly Circus
Recognized as a local and tourist meetup point and a busy spot in the city, Piccadilly Circus in London is a vibrant square in the heart of England's capital. It serves as a symbol of modern-day London.
Founded in 1819, this legendary square is full of colorful neon posters, sign boards, vibrant advertising displays, and leisure zones. The Piccadilly Circus, which is now one of the liveliest areas of London, was originally a road junction between Piccadilly and Regent Street.
Being a major traffic junction of London, Piccadilly Circus is surrounded by noteworthy visitor attractions and links tourists to diverse destinations through the Piccadilly Circus station, which lies underneath the famous plaza.
If you want to go from Piccadilly underground station to Victoria Street station, you can hop onto a subway train which will take you there in less than 10 minutes.
Piccadilly Circus History
Piccadilly Circus has been built firstly in 1819, in order to provide a crossway between the Piccadilly Street and the Regen Street. The square, located in the beating heart of the city, takes its name from the Latin word 'Circus', which means circle and it indicates the shape of the square itself. However, there is a small curiosity that revolves around the name Piccadilly itself: in fact, the word comes from picadils, a sort of rigid collar that was very used between the 1500s or 1600s. These kinds of induments were mainly famously made by a taylor called Robert Baker.
Thanks to this peculiar clothes, this man became hugely popular in all the city and also gained a lot of fortune, with which he built a huge residence with the name 'Picadilly Hall'. By then, the territory was mostly countryside but later on, the area became famous for a road, initially known as Portugal Street, took the name Picadilly Street.
From Piccadilly Circus to Heathrow Airport: information
To get from Piccadilly Circus to Heathrow Airport, there are a few options available. Firstly, you can take the Piccadilly Line on the London Underground directly to Heathrow. It is a convenient and affordable option, with multiple trains running every day. Alternatively, you can opt for a taxi or private car service. This might be more expensive but offers a more comfortable and direct journey. Another option is to use a shuttle service, such as the Heathrow Express or National Express coaches, which operate regular services between central London and the airport. With these options, you can easily reach Heathrow Airport from Piccadilly Circus.
From Gatwick Airport to Piccadilly Circus and how to get there
To get from Gatwick Airport to Piccadilly Circus, there are several transportation options available. One of the most convenient ways is to take the Gatwick Express train, which runs every 15 minutes and takes you directly to Victoria Station. From there, you can catch the Victoria line on the London Underground and get off at Piccadilly Circus. Another option is to take a taxi or a ride-sharing service, which will cost more but offer a more personalized journey. Additionally, there are bus services that connect the airport to various parts of London, including Piccadilly Circus.
From Victoria Station to Piccadilly Circus and other useful information
To reach Piccadilly Circus from Victoria Station, there are various transport options available. One option is to take the underground tube from Victoria Station towards Green Park on the Victoria Line. From Green Park, transfer to the Piccadilly Line and continue to Piccadilly Circus. The journey takes approximately 10 minutes. Alternatively, you can walk from Victoria Station to Piccadilly Circus, which takes around 25 minutes. The route is straightforward and offers a chance to explore the city streets.
Another option is to take a bus from Victoria Station to Piccadilly Circus. There are several bus routes available, such as the 24, 211, or 148. The journey time may vary depending on traffic conditions. Whichever mode of transport you choose, reaching Piccadilly Circus from Victoria Station is convenient and easily accessible.
Things to do near Piccadilly Circus
If you're looking for an exciting night out in London, there's no better place to go than Piccadilly Circus. This world-famous intersection is full of bars, clubs, and restaurants to choose from. Whether you're looking for a wild night out or a relaxing afternoon with your family, here are some places you can't miss near Piccadilly Circus.
Crafted by Alfred Gilbert, the Piccadilly Circus Statue is something you cannot miss in this bustling square of London. Known as "Eros" by the locals, the original name of this magical statue is Shaftesbury Memorial Fountain.

Near Piccadilly Circus, you can find a lot of thrilling shows being performed in the beautiful halls in the Theatre District. Enjoy some of the renowned musicals, including Les Miserables, Mary Poppins, and the Lion King, etc.

A tube train from Piccadilly Circus to London Zoo will connect you to the oldest scientific zoo in the world. A train from Piccadilly Circus to London Zoo leaves every 15 minutes from the station.

If you are touring at night, take a moment to admire the Piccadilly Lights in the heart of this lively square. The lights and neon signs at the top of the square light up the entire area and make the night magical.
Other places near Piccadilly Circus
What users think about us
Translated automatically
Show original
Hide original
Easy to use; handy to have abundant locations to drop my bag at.
Central and easy
I did bag drop here for a few hours. The location was central, polite staff and it made my time in London way more pleasant!
Hundreds of people enthusiastically use our luggage storage service every day
Hundreds of people enthusiastically use our luggage storage service every day
3 Mln+ Suitcases carefully stored
Keeping your luggage safe is our main mission
7000+ Bag guardians worldwide
Our storage points called "Angels" are all over the world
24/7 Instant support
We are always available to answer your questions
0,00% of missing luggage
The numbers speak for themselves, with us you can feel safe!
Store your bags in a few clicks
The worldwide luggage storage network. Our Angels are bars and bistros who have been checked and approved by the Radical Storage team
Step 1
Locate
Find a luggage storage location near you
Step 2
Book
Proceed with online booking
Step 3
Store
Store your suitcases
Step 4
Enjoy
Enjoy your hands-free journey
Frequently Asked Questions