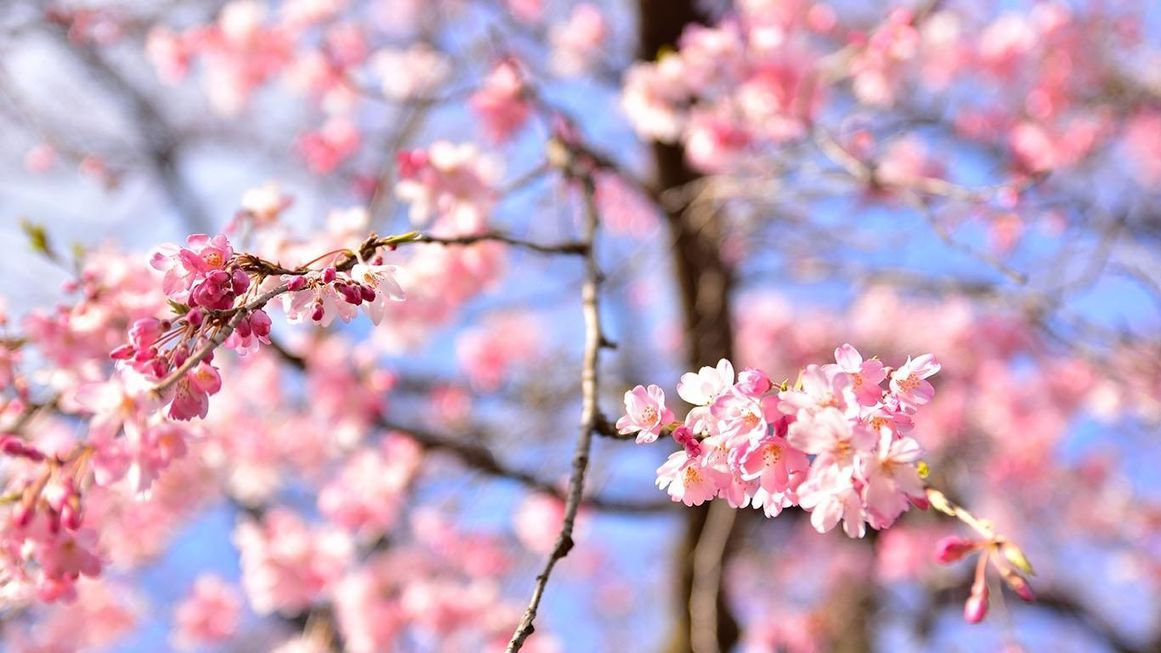 Luggage Storage Tokyo
Find your luggage storage
Luggage storage in Tokyo With Radical Storage
Are you going to visit Tokyo in the next few months? The city has never been more accessible, and with Radical Storage, you can make the most of your trip without the burden of carrying your luggage around. Let our professionals safeguard your belongings while you explore Tokyo's wonders.
Through our partner businesses located near key transit points like Tokyo Station and Ueno Station, you have the convenience of leaving your baggage for as long or as short duration as you need. Some of our locations even offer 24/7 services, making them ideal for long-term storage in Tokyo. Radical Storage is your go-to solution for luggage storage in Tokyo, ensuring secure and welcoming facilities near prime attractions. Trust our service - it's the easiest way to store your belongings anywhere, anytime!
Where to store luggage in Tokyo, Japan?
Tokyo, hailed as a city that combines the ultramodern and traditional, is one of the best destinations to visit in Asia, despite its hectic pace. It's not merely a city, but an experience.
The vibrant capital of the Country of the Rising Sun seamlessly integrates historic temples, such as those in Tokyo Asakusa, with neon-lit streets overshadowed by towering landmarks like the Tokyo Tower and Tokyo Skytree. From the electrifying vibe of Shibuya's crossing to the serene aura of the Tokyo Meiji Shrine, every nook and cranny narrates its own tale. Dive into tech havens in Akihabara, amble along Harajuku's chic boulevards, or treat your taste buds at gourmet sushi bars and timeless tea houses. For those seeking whimsical escapades, a journey from Tokyo to Disneyland promises a world of magic. Amidst all this, Haneda Airport in Tokyo stands as a gateway, welcoming millions to explore the city's wonders.
Interestingly, Tokyo Metropolis holds the distinction of being the world's most populous city, with over 9 million inhabitants. This charm extends to its culinary scene, enriched by inspirations like Netflix's documentary on Chef Jiro. As you traverse its lively lanes and subway corridors, the frequent "sumimasen" echoes, symbolizing Tokyo's blend of respect in its vibrant rhythm.

Check out our list of top luggage storage spots in Tokyo:


Opting for Radical Storage has its significant advantages
Effortless Booking Process: With our intuitive Radical app or website, simply search "Tokyo Station" or "Senso-ji Temple" to access a list of our trusted storage providers nearby. At the interactive Radical map, choose one that suits your needs in terms of location, availability, and capacity.
Affordability Meets Security: We prioritize your luggage's safety without compromising on cost-effectiveness. For just ¥600 per day for each bag, you achieve convenience and peace of mind. Additionally, our Security Guarantee ensures that your belongings are covered of up to €3000, amplifying your confidence in us.
Adaptable to Your Schedule: We recognize the unpredictability of travel plans. Whether you need to stash your belongings for a couple of hours or multiple days, Radical Storage is flexible to cater to your needs.
Discover Tokyo's Secrets: After Tokyo station or Tokyo Airport, you are off to discover the secrets of this metropolis. Our business partners are more than just space providers; they're your gateway to Tokyo's hidden gems so feel free to ask! Being local experts, they can unveil lesser-known attractions, suggest delightful eateries, and provide insider tips about Tokyo's surroundings. Dive deep into Tokyo, guided by local insights.
Commendable Reviews: The satisfaction of our clientele is evident in our glowing reviews. Countless travelers have relished the ease, affordability, and reliability of Radical Storage while in Tokyo. Our exceptional ratings and feedback underscore our unwavering commitment to stellar service. Experience "The Eastern Capital" like never before, and understand why so many before you have celebrated our service.
Best time to visit Tokyo
Every season of the year has its pros and cons when it comes to when to visit Tokyo, Japan. But for sure, spring is one of the best time to visit the Japanese capital. In spring, the temperatures are thawing and smiles appear on the faces of the locals. Yes, it's in that moment that you will see Tokyo at its prettiest. You will love cherry blossoms are the obvious draw, but the season's other flowers, events, and festivals are equally compelling reasons to choose Tokyo as your holiday destination!
Effortless Luggage Storage Solutions at Tokyo Airports
When traveling to Tokyo, whether for business or leisure, you'll likely find yourself needing a place to store your luggage while you explore the city.
Tokyo boasts several airports, each with its unique connections to the city center. Here's a quick guide on luggage storage services at Tokyo airports and how to reach them from central train stations.
1. Narita International Airport (NRT): Narita Airport provides secure luggage storage in Terminals 1 and 2, with reasonable rates based on size and duration. Tokyo Station connects to Narita Airport via Narita Express (N'EX) and Keisei Skyliner.
2. Haneda International Airport (HND): Haneda Airport offers luggage storage within the terminals. Reach Haneda from Tokyo Station using the Tokyo Monorail or Keikyu Line.
3. Chubu Centrair International Airport (NGO): Chubu Centrair, though not in Tokyo, serves the region and provides luggage storage in Terminal 1. To reach it from Tokyo Station, take a shinkansen to Nagoya, then transfer via the Meitetsu Line.
For secure storage near airports when on-site options are limited, consider Radical Storage. We offer convenient solutions minutes away from terminals, ensuring your belongings are safe while you explore Tokyo.
With these luggage storage choices at Tokyo's airports and easy train connections from central train stations, you can travel confidently and explore the city with ease.
What to do in Tokyo?
There is a lot to see and do in Tokyo, but here are the top 5 locations to see in Tokyo:
Tokyo Skytree - Standing tall amidst the city's skyline, the Tokyo Skytree offers an unbeatable aerial view of the sprawling metropolis. As the tallest tower in Japan, and the second tallest building in the world after the Burj Khalifa, visitors can ascend its observation decks for breathtaking vistas, especially during sunset.

Imperial Palace - Right in the heart of Tokyo lies the majestic Imperial Palace, surrounded by vast gardens and historic stone walls. Once home to samurai warriors, it now serves as the primary residence of the Japanese Imperial Family. Although you can't enter the main building, you can still wander around its beautiful East Gardens for a touch of tranquility amidst urban chaos.

Asakusa and Sensō-ji Temple - Asakusa retains Tokyo's old-world charm and is home to the ancient Sensō-ji Temple, the city's oldest Buddhist shrine. Lined with traditional shops and eateries, the streets of Asakusa offer an authentic Japanese experience. It's truly an unmissable spot during your Tokyo visit.

Shibuya Crossing - A symbol of Tokyo's modernity, the Shibuya Crossing is one of the busiest pedestrian crossings globally. Witness the organized chaos as thousands cross simultaneously from all directions. Surrounding the area are numerous shopping hubs, eateries, and entertainment spots, making it an energetic pulse point of Tokyo.
What users think about us
Translated automatically
Show original
Hide original
-
It's very convenient. Right in the center of the city.
Очень всё удобно. В самом центре города.
-
Super local box with simple to use and close to transport recommends
Super local box with simple to use and close to transport recommande
Hundreds of people enthusiastically use our luggage storage service every day
Hundreds of people enthusiastically use our luggage storage service every day
3 Mln+ Suitcases carefully stored
Keeping your luggage safe is our main mission
7000+ Bag guardians worldwide
Our storage points called "Angels" are all over the world
24/7 Instant support
We are always available to answer your questions
0,00% of missing luggage
The numbers speak for themselves, with us you can feel safe!
Store your bags in a few clicks
The worldwide luggage storage network. Our Angels are bars and bistros who have been checked and approved by the Radical Storage team
Step 1
Locate
Find a luggage storage location near you
Step 2
Book
Proceed with online booking
Step 3
Store
Store your suitcases
Step 4
Enjoy
Enjoy your hands-free journey