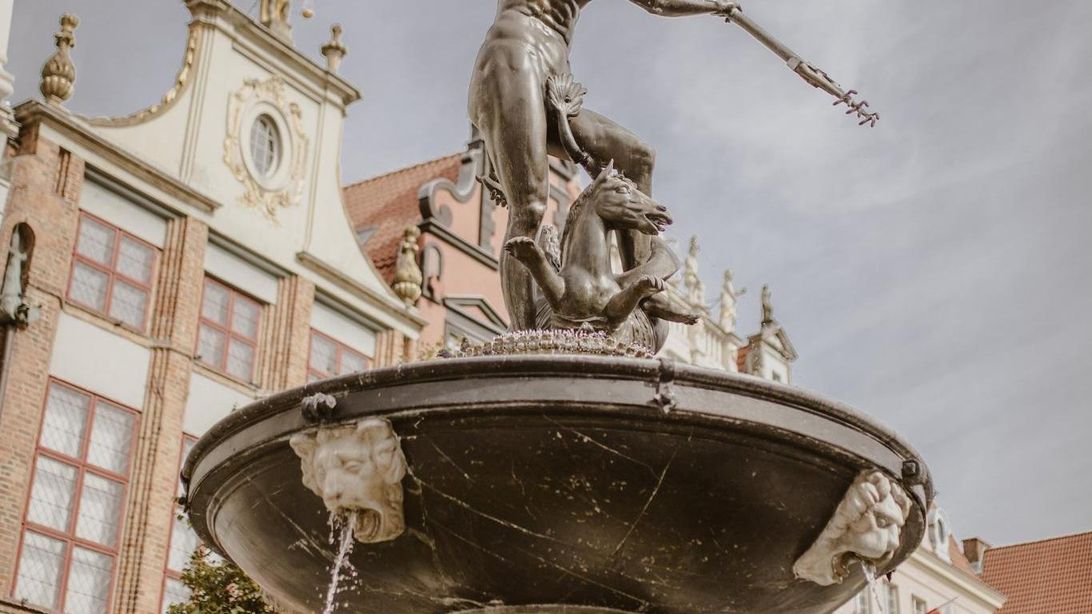 Luggage Storage Gdansk Old Town
Find your luggage storage
Top locations in Gdansk Old Town
Luggage storage in Gdansk Old Town With Radical Storage
Say goodbye to the struggles of finding suitable luggage storage near Gdańsk Old Town and explore the winding streets of the large and most-unique historic center of Poland hassle-free. With us, you can easily leave your belongings at one of our trusted partner locations for just 20 zł per day per bag, with no limitations on size or weight.
Rest assured, each item is covered for up to €3,000 for your peace of mind. Whether you come across any concerns or have any inquiries along the way, our 24/7 customer service is here to cater to your needs and provide assistance. Make the most of your time in Gdansk Old Town without the burden of carrying your luggage, thanks to Radical Storage.
Book a Gdansk Old Town luggage storage with Radical Storage
Gdansk has many different parts that should be worth visiting, from the city center to all the smallest nooks, but the one that you should definitely not miss is the Old Town of Gdansk. This perfect corner of the city sums up its cheerful spirit and intense history, so you should buckle up and jump right into the exploration of this area. However, it is quite impractical to go around the city with too many bags, so look out for a place where to put them.
Radical Storage can help you with that, by providing many different luggage storage in Gdansk Old Town and in all areas of the city, since there are many luggage storage located nearby all the most famous and visited attractions of the city. If you go on our website or download our app, you'll be able to check them out immediately.
On the website, there will be an interactive map of the city, where it will be easy to simply look out for your current location or the one that you would like to visit and on the left, there will be a list of luggage storage close to your position that you can check out. Once you have understood which one will be the best fit for you, booking the right one will be a piece of cake for you.
Why you should book a luggage storage in Gdansk Old Town with Radical Storage
Accessibility: There are countless luggage storage options available all across the city, so you won't have to worry about spending too much time looking for one.
Security: In order to provide you with the best possible experience ever, we will give you a security guarantee of almost 3000 euros per piece of luggage.
Affordability: Our service offers a fixed price policy, so you won't have to worry about the price changes or the fees added to your luggage.
Easy check-ins: Our check-in process is very simple and quick, so you won't have to spend many different hours simply checking out your luggage.
Flexible Hours: There will be no rigid pick-up times, but you can choose the hours in which you want to check in or out your luggage.
How does it work a Radical Storage reservation for our luggage storage
Now that you have booked a reservation at our service, the tasks are even easier and simple to follow:
Select your luggage storage, so that you can assure that you will get the one that is most suited to your needs.

Confirm your data, such as the number of suitcases and bags that you want to store and the number of hours that you have booked.

Double-check everything and familiarize yourself with the address of the luggage storage, the area and its opening hours.

Arrive early, at least 5 to 10 minutes before your appointment, so that you can have a smooth experience with our Angel.

Verify your data by presenting your e-mail confirmation, so that the Angel can process your QR code and start the check-in process.

Organize your check-in and check-out, informing our local partners of the preferred check-out hours.

Communicate any special request so that we could try help you with your needs and let you have the perfect experience that you deserve.
Gdańsk Old Town
The Old Town in Gdańsk (Polish: Gdańska Starówka) is the oldest part and the heart of the city, located in the northern part of the City Center (Śródmieście). With its exceptionally valuable monuments from different periods, referring to many architectural styles and created over the centuries by artists from around the world, the district acts as a magnet for many tourists from all over the world.
The Royal Route, consisting of Długa Street and Długi Targ (Long Market) , is the main tourist route and the central axis of Gdańsk Old Town. It has a rich historical significance, dating back to 1457 when monarchs were ceremoniously welcomed into the city. The route meanders through the heart of the Main City, graced by the iconic Golden Gate on one side and the Green Gate on the other.
The compact size of Gdańsk Old Town is one of its major benefits, as everything is easily accessible on foot. We will find here: St. Mary's Basilica; Golden, Green and Upland Gates, Main Town Hall, famous Neptune Fountain, Artus' Court, Great Armoury, Torture House with Amber Museum, Crane, Market Hall, and lots of other historical buildings at so-called King's Road. Gdańsk Old Town is an amazing place in all seasons.
Explore the cobbled streets and discover the best restaurants in Gdańsk Old Town that showcase the flavors and culinary heritage of this historic city. From fashionable cafes serving traditional Polish dishes to Gdańsk Old Town bars and trendy bistros and fine dining establishments, you can indulge in a range of gastronomic delights.
To get from Gdańsk Airport to Old Town, consider these options: taxi, airport shuttle or public bus: Bus line 210 connects the airport to the city center and Old Town and train: take a taxi or bus to Gdansk Główny Railway Station. From there, explore on foot or take a short tram ride to the Old Town.
Directions from Gdansk Old Town
From Gdansk Old Town to Gdansk Glowny: To reach Gdansk Glowny from Gdansk Old Town, start by heading east on Dluga street. Continue straight until you reach the Green Gate, an iconic landmark, then turn left onto Targ Weglowy street. Follow this road until you reach the Motlawa River, where you'll see a bridge ahead. Cross the bridge and keep walking straight on Podwale Grodzkie street until you reach the intersection with Heweliusz street. Turn right onto Heweliusz and continue straight until you reach Gdansk Glowny, the main train station of the city. The journey takes approximately 15-20 minutes on foot, offering opportunities to explore historical sites and charming streets along the way.
From Gdansk Old Town to Long Market: To reach Long Market from Gdansk Old Town, follow these simple directions. Start by standing at the heart of the Old Town, the picturesque Main Square (Rynek Główny), surrounded by stunning Gothic and Renaissance architecture. From here, head north on Dluga (Long) Street, one of the oldest and most historic streets in Gdansk. You'll notice the street's original cobblestones, which have been preserved to this day. As you walk, keep an eye out for the iconic Green Gate (Zielona Brama), which served as the entrance to the former royal residence. After a few minutes, you'll come across the imposing Golden Gate (Złota Brama), which once served as the entrance to the city. Next, continue down Dluga Street, admiring the stunning architecture of the buildings on either side. As you walk, you'll see that the street becomes increasingly busy, with plenty of shops, cafes, and restaurants. Keep going until you reach the end of the street, where you'll find Long Market (Dlugi Targ), the bustling commercial hub of Gdansk. Here, you'll find a wide variety of shops, boutiques, and restaurants, all set against the backdrop of stunning historic buildings. So, that's it! In just a few minutes, you can easily make your way from the Old Town to Long Market, making the most of your time in Gdansk.
From Gdansk Old Town to St Mary Church: To reach St Mary Church from Gdansk Old Town, start by heading southeast on Długa Street. Follow the cobblestone path, passing by charming historical buildings, lively cafes, and souvenir shops. As you continue, you'll soon come across the imposing Gothic architecture of St Mary Church. Its towering spire is hard to miss. Approach the church and enter its stunning interior, adorned with intricate details and beautiful stained glass windows. Take a moment to admire the breathtaking view from the tower, offering panoramic vistas of the city. The journey from Gdansk Old Town to St Mary Church is a delightful walk through history.
Most important things to see in Gdańsk Old Town
Admire the intricate details of one of Gdansk's most photographed landmarks, the impressive statue of Neptune. The statue, converted into a fountain, is located in the heart of the Old Town, near the Town Hall (Ratusz).

St. Mary's Church is a must-see landmark since it is one of the world's largest brick churches. Inside, you'll be amazed by the gorgeous Gothic architecture, exquisite decorations, and impressive organ.

Discover the fascinating world of amber, a gemstone synonymous with the Baltic region. The Amber Museum houses an impressive collection of amber artifacts such as jewelry, sculptures, and ornamental pieces. Learn about its origins, development, and cultural significance in the region.
Don't miss out on exploring these attractions and immersing yourself in the enchanting atmosphere of the Old Town.
Other places near Gdansk Old Town
What users think about us
Translated automatically
Show original
Hide original
Convenient!
Great solution for the early check out and late flight problem. App is easy to use.
Gran servicio
Gran servicio
Atención perfecta. Totalmente recomendable.
Atención perfecta. Totalmente recomendable.
Very effecient
Easy and convenient. Would highly recommend the service.
Hundreds of people enthusiastically use our luggage storage service every day
Hundreds of people enthusiastically use our luggage storage service every day
3 Mln+ Suitcases carefully stored
Keeping your luggage safe is our main mission
7000+ Bag guardians worldwide
Our storage points called "Angels" are all over the world
24/7 Instant support
We are always available to answer your questions
0,00% of missing luggage
The numbers speak for themselves, with us you can feel safe!
Store your bags in a few clicks
The worldwide luggage storage network. Our Angels are bars and bistros who have been checked and approved by the Radical Storage team
Step 1
Locate
Find a luggage storage location near you
Step 2
Book
Proceed with online booking
Step 3
Store
Store your suitcases
Step 4
Enjoy
Enjoy your hands-free journey