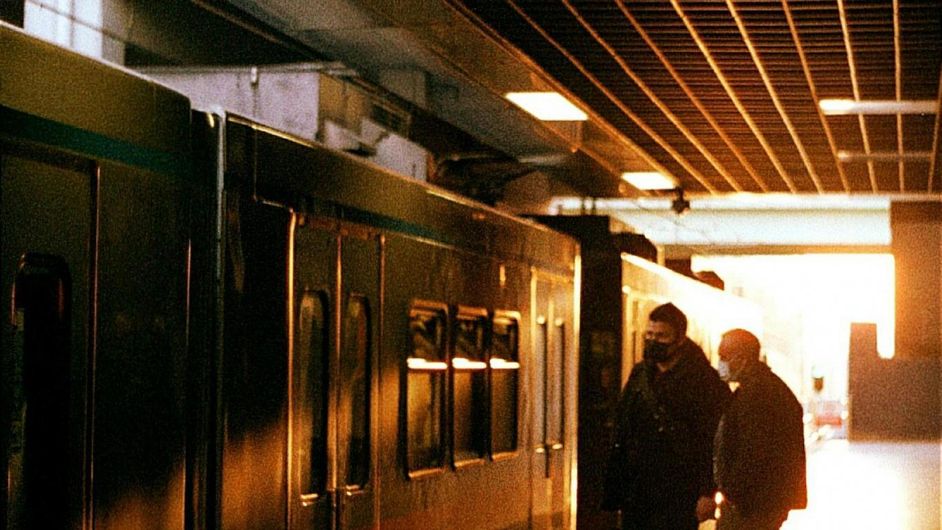 Luggage Storage Gdańsk Główny
Find your luggage storage
Top locations in Gdańsk Główny
Luggage storage in Gdańsk Główny With Radical Storage
When in Poland, a trip to Gdansk is a must-do at least once in a lifetime. And if you've decided to visit this amazing port city, don't forget to book Radical! You can drop your bags off at our luggage storage Gdańsk Główny.
Across Gdansk, we offer numerous partner locations where you can conveniently leave your belongings for a fixed price of 20 zł per day, all without the need to concern yourself with size or dimension restrictions. At Radical Storage, we prioritize your peace of mind. That's why we provide a security guarantee of up to €3000 for each bag.
Say goodbye to the struggles of finding suitable luggage storage options near Gdansk Glowny Railway Station. Simplify your journey and make the most of your time in Gdansk by choosing Radical Storage for all your luggage storage needs.
Try booking a luggage storage near Gdansk Glowny by using Radical Storage
You've been traveling across Poland for a while and now, you finally have arrived by train to visit another wonderful city in the area, Gdansk. In fact, you're parked now near the Gdansk Glowny Train Station and you just can't wait to finally wander through the city's streets in complete liberty. However, before starting your exploration of the city, you should find a secluded place where you can leave your luggage, so that you can not worry about it during the day.
Luckily, Radical Storage has the right solution for you, since it can offer many different luggage storage options near Gdansk Glowny and all across the city, especially nearby the main attractions of the city, so you can always store your luggage in a place close to you. Visit our website or download our app, available both on iOS and Android and you will get to book your favorite luggage storage in a moment.
Once you are on our website, you will see an interactive map, where you can search your current location or some position that you would like to check, and in a second you will be listed a series of luggage storage, or Angels as we like to call them, all close to the location. You just have to select the one that you'd like to book, fill out the needed information and you'll be done.
Why book a luggage storage near Gdansk Glowny with Radical Storage?
You may have been wandering around the city asking yourself this question, however there are countless reasons as to why you should book, thanks to the many benefits that you will get simply by becoming our customer.
Accessibility: There are countless luggage storage options available all across the city, so you won't have to worry about spending too much time looking for one.
Security: In order to provide you with the best possible experience ever, we will give you a security guarantee of almost 3000 euros per piece of luggage.
Affordability: Our service offers a fixed price policy, so you won't have to worry about the price changes or the fees added to your luggage.
Easy check-ins: Our check-in process is very simple and quick, so you won't have to spend many different hours simply checking out your luggage.
Flexible Hours: There will be no rigid pick-up times, but you can choose the hours in which you want to check in or out your luggage.
How does it work a Radical Storage reservation for our luggage storage
Now that you have booked a reservation at our service, the tasks are even easier and simple to follow:
Select your luggage storage, so that you can assure that you will get the one that is most suited to your needs.

Confirm your data, such as the number of suitcases and bags that you want to store and the number of hours that you have booked.

Double-check everything and familiarize yourself with the address of the luggage storage, the area and its opening hours.

Arrive early, at least 5 to 10 minutes before your appointment, so that you can have a smooth experience with our Angel.

Verify your data by presenting your e-mail confirmation, so that the Angel can process your QR code and start the check-in process.

Organize your check-in and check-out, informing our local partners of the preferred check-out hours.

Communicate any special request so that we could try help you with your needs and let you have the perfect experience that you deserve.
Gdańsk Główny info
Situated in a vibrant thoroughfare of Gdansk, the Gdansk Glowny train station thrives with constant activity and a lively atmosphere, bustling with people and echoing with the sounds of daily life, nearly 24 hours a day. The station opened in 1900 and is located on the Warsaw–Gdańsk railway, Gdańsk–Stargard railway. Built in the so-called "Gdańsk Renaissance" style, the station building seamlessly blends into the architecture of old Gdansk.
Gdańsk Główny Railway Station offers a comprehensive range of amenities and services to cater to all your travel needs: round-the-clock railway ticket offices, an information board, a waiting room, a 24-hour pharmacy as well as banks, shops, small catering outlets and restaurants. Free Wi-Fi is available at the station.​
When it comes to traveling from Gdańsk Central Station to airport, travelers have various transportation options. The most convenient choice is a direct train to Gdańsk Port Lotniczy station (Lotnisko im. Lecha Wałęsy w Gdańsku) within the airport complex. Trains run every 30 minutes, and this journey takes about 40 minutes. Furthermore, there is a train from Gdansk to Warsaw, the Polish capital. Many travelers adore this route as it allows them to witness the Western architectural influences of Gdansk, a city that was formerly German, and immerse themselves in the distinct Eastern European atmosphere of Warsaw.
Next to Gdańsk Główny, you'll find Gdańsk Główny Bus Station. This busy terminal connects Gdańsk to various domestic and international destinations, making it a convenient starting point for exploring nearby towns or embarking on longer journeys.
Directions from Gdansk Glowny
From Gdansk Glowny to Long Market: To get from Gdansk Glowny to Long Market, start by exiting the train station through the main entrance. Head east on Podwale Grodzkie and continue straight until you reach Kotlarska Street. Turn left onto Kotlarska and walk for about 300 meters until you reach Swietego Ducha Street. Turn right and continue straight for another 200 meters until you reach Chlebnicka Street. Turn left onto Chlebnicka and walk for about 350 meters until you arrive at Long Market, also known as Dlugi Targ, one of the most iconic streets in Gdansk. Enjoy exploring the historical and charming area.
From Gdansk Glowny to Old Town: To get from Gdansk Glowny to the Old Town, start by exiting the train station and head towards the main road. Take a right turn and continue walking until you reach a large roundabout. From there, take the third exit, which leads to Targ Weglowy street. Follow this street for about 10 minutes until you reach the Green Gate, one of the entrances to the Old Town. Once you pass the gate, you'll find yourself on Dluga street, the heart of the Old Town. Continue walking along this lively street to explore the charming historic buildings, shops, and restaurants that the Old Town has to offer.
From Gdansk Glowny to St Mary Church: To reach St Mary Church from Gdansk Glowny, start by exiting the train station towards Targ Węglowy. Head southwest on Podwale Grodzkie and continue straight onto Długi Targ. Follow this road for approximately half a kilometer until you reach the Green Gate on your left. Pass through the gate and continue straight onto Długi Pobrzeże. After a few hundred meters, you will reach a roundabout. Take the second exit onto Targ Drzewny and continue straight until you see St Mary Church on your left. The journey should take around 15-20 minutes on foot and offers a scenic route through the heart of Gdansk.
Things to do near Gdańsk Główny
When visiting the central train station in Gdansk, you'll find yourself in the heart of the city with numerous attractions to explore nearby. Here are some of the top things to do in the vicinity:
Just a short walk from Gdansk Glowny, Długa Street is a historic thoroughfare with restored buildings, ornate houses, and charming shops. Strolling along Długa Street, you will reach Long Market with its beautiful architecture and Neptune Fountain, a bronze statue of the Roman sea god, at the center of it.
The Main Town of Gdansk is a treasure trove of historic sites and landmarks. Discover the magnificent Gothic-style St. Mary's Church, the medieval Crane Gate, and the picturesque Motława River waterfront. Immerse yourself in the city's rich history as you explore the cobblestone streets and charming squares.
Located around a 15-minute walk from Gdansk Glowny, the Museum of the Second World War offers a comprehensive and thought-provoking exhibition that illuminates the global impact of the war.
Other places near Gdańsk Główny
What users think about us
Translated automatically
Show original
Hide original
Convenient with fair price!
Very convenient solution with a fair price. Only suggestion is to provide a description of how to find the location rather than just the address, we walked around for quite a bit before finding it. The shop owner is friendly!
Storage in Gdansk
Eat at to book. Assistant friendly and very helpful. Good suggestions of places to visit.
Hundreds of people enthusiastically use our luggage storage service every day
Hundreds of people enthusiastically use our luggage storage service every day
3 Mln+ Suitcases carefully stored
Keeping your luggage safe is our main mission
7000+ Bag guardians worldwide
Our storage points called "Angels" are all over the world
24/7 Instant support
We are always available to answer your questions
0,00% of missing luggage
The numbers speak for themselves, with us you can feel safe!
Store your bags in a few clicks
The worldwide luggage storage network. Our Angels are bars and bistros who have been checked and approved by the Radical Storage team
Step 1
Locate
Find a luggage storage location near you
Step 2
Book
Proceed with online booking
Step 3
Store
Store your suitcases
Step 4
Enjoy
Enjoy your hands-free journey