Are you on vacation in Catalonia and looking for luggage storage in Barcelona? Congratulations, your search was successful, because you ended up on the full guide to luggage storage locations in Barcelona.
Your host did not accept your luggage after check-out? Don't you like the idea of walking around Barcelona with a heavy backpack by your side?
Don't worry. In Barcelona, you'll find comfortable luggage storage solutions everywhere!
Luggage storage Barcelona – the best option
Catalonia's capital is a charming and bustling tourist destination.
Busy streets, museums with long queues, and full restaurants aren't unusual to see while visiting the city.
Under the circumstances, it's crucial to find a place to store your bags!
Is Barcelona safe?
Barcelona is highly safe, especially after the unfortunate terrorist attacks in 2017 and the Covid-19 pandemic.
But, like all big cities, even Barcelona fights against petty crime. Coin purse theft is not uncommon in crowded areas.
To avoid such situations, we recommend that you leave your belongings at trustworthy storage points, better managed by real people — and not automatic systems.
Luggage storage Barcelona Sants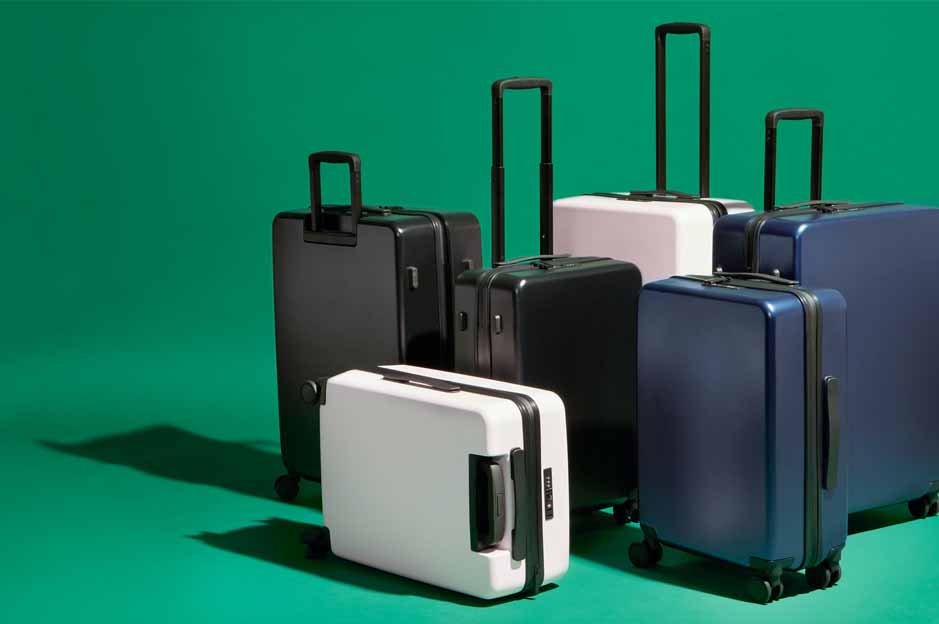 Barcelona Sants is the main train station in the city. It's 15 km (about 20 minutes) from the airport and connects you to other locations in Spain and Europe.
Finding a luggage storage place near the station is a piece of cake!
Barcelona offers convenient services that you can book directly online.
Among them, there's Radical Storage, in our opinion, the most affordable and safest of all.
Please note: Radical's luggage storage locations in Barcelona aren't inside the station, but a few meters from the main entrance.
Luggage Storage Barcelona Sants – Most Popular Storage locations:
As you can see from the website, some of our luggage storage points are open h24. This gives you the opportunity to do what you like and take your time.
You can leave your bags with us and go to a football match at Camp Nou, attend your favorite concert or have a beer with friends until late. You can pick up your bags whenever you want!
Also, if you need to store your belongings for more than one day, you can do it!
Want to know the price? You can't even imagine how competitive it is!
Luggage Storage Barcelona – Rate
Besides being affordable, the Radical Storage service is also convenient.
As we have in mind travelers' needs, we set a fixed price.
Dropping off a piece of luggage with us will only cost you €5 per day!! No additional charges and weight or size limits.
Contrary to lockers, no matter how big or bulky your suitcase is, we can take care of your items for as long as you wish.
How it works
Radical Storage pampers you from the first to the last moment and allows you to book your favorite location in a few clicks.
Choose the right location by enabling geolocation or entering an address in the search bar.
You can find all our luggage storage spots in Barcelona either through the website or the dedicated App (iOS & Android).
Select your favorite place, click on Book Now, and continue with the secure payment.
In a few seconds, we'll give you all the details to reach the Angel.
What is an Angel?
We call all our collaborators by the name "Angels", because of their reliable and welcoming nature.
You can find our Angels in restaurants, stores, malls, boutiques, offices, and cafes.
All the Angels have in storage for you a safe space for your luggage.
What to do with a few hours in Barcelona
Now that you have got rid of your luggage, you can finally spend your time in the best possible way.
Perhaps, only a few hours separate you from your departure, so you would like to find an activity that does not require much time or a museum that you can visit quickly.
Below are 5 must-see attractions that you can enjoy in a few hours.
Moreover, all the recommended attractions are free of charge!
Lose yourself in the Gothic Quarter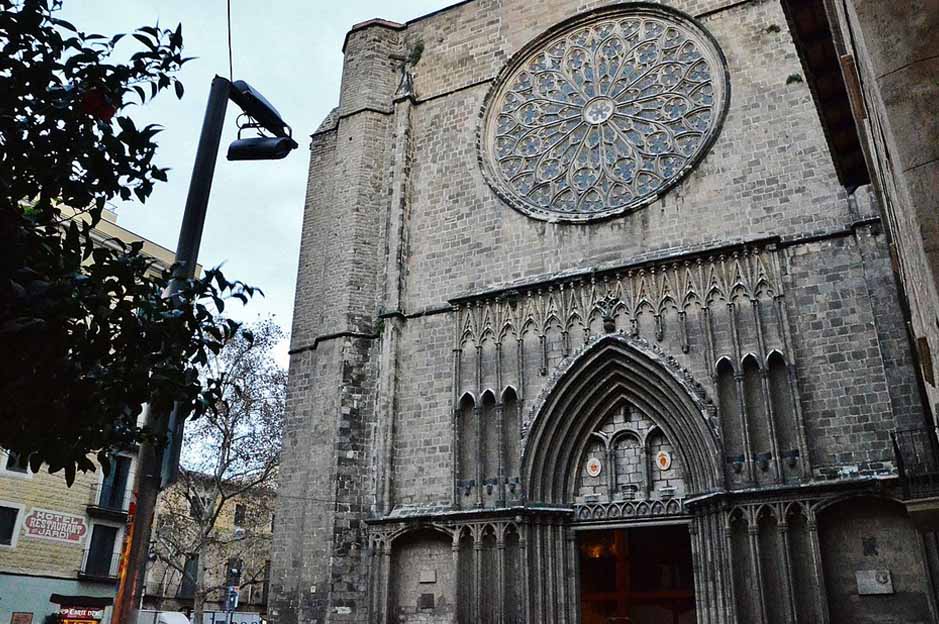 Nestled in the Old Town, Barcelona's Gothic Quarter (Spanish Barrio Gótico) is a must-see if you are visiting the city.
This area features lovely alleys with magnificent Gothic buildings.
Among the top attractions in the quarter, there are also Roman archaeological sites.
According to visitors and locals, the Gothic Quarter is an emblematic area that shows a sublime atmosphere at night.
If you love taking photos or if you are a painter, the lights of this Barrio will undoubtedly catch you!
Address: Plaça del Pi, 7, 08002 Barcelona, Spain.
✅Good for painters.
✅Good for photographers.
Tour La Rambla
You can't leave Barcelona without seeing La Rambla, the most important street in the city.
It's a vibrant tree-lined street full of stores, cafes, artists, and bizarre characters. It stretches from Plaza de Catalunya to the statue dedicated to Christopher Columbus, located near the port.
Among the sights you shouldn't miss, there's Font de Canaletes. According to legend, people who drink from this fountain will have the chance to return to Barcelona.
Bask on one of the several beaches
If you are in Barcelona in summer, we recommend that you give yourself a moment (or even a couple hours) to let go of your stress.
Barcelona's beaches overlook the Mediterranean and offer you the opportunity to take up various water sports, such as surfing, paddle surfing, water skiing, and much more.
You can also sit on one of the many bars along the promenade and sip a fresh cerveza (Spanish beer).
Popular beaches in Barcelona
Sant Sebastià
Barceloneta
Nova Icaria
✅Good for a shopping spree.
✅Good for photographers.
Visit Picasso Museum
If you are looking for a free museum, the Museu Picasso is the right place.
It's divided into five adjoining buildings, dating back to medieval times and located in La Ribera.
Its halls house one of the largest and most important collections of the Spanish artist.
Free-of-charge times: Thursday afternoons from 17:00 to 21:00; first Sunday of each month; open door days: 12th February, 17th May, and 24th September.
Get your ticket.
Address: Carrer Montcada, 15-23, 08003 Barcelona, Spain.
✅Good for photographers.
✅Good for kids.
Don't miss city markets
If you have little time and still haven't bought souvenirs for your friends or haven't had time to shop, you can breathe a sigh of relief.
Barcelona, in fact, is a city full of markets, unique places where you can find fresh produce, handicrafts, and much more.
Among the most popular ones is Mercado de la Boqueria, located right on Las Ramblas and open since 1840. It offers fresh food products (especially fish) and many unique items.
Another popular place is Santa Catarina's, a covered market with a roof made of more than 300 thousand ceramic tiles! A real gem for those who appreciate the architectural style of the Catalan city.
Finally, we recommend the Sant Antoni Market, a large but not very crowded market. It's perfect if you don't like chaotic places!
✅Good for food lovers.