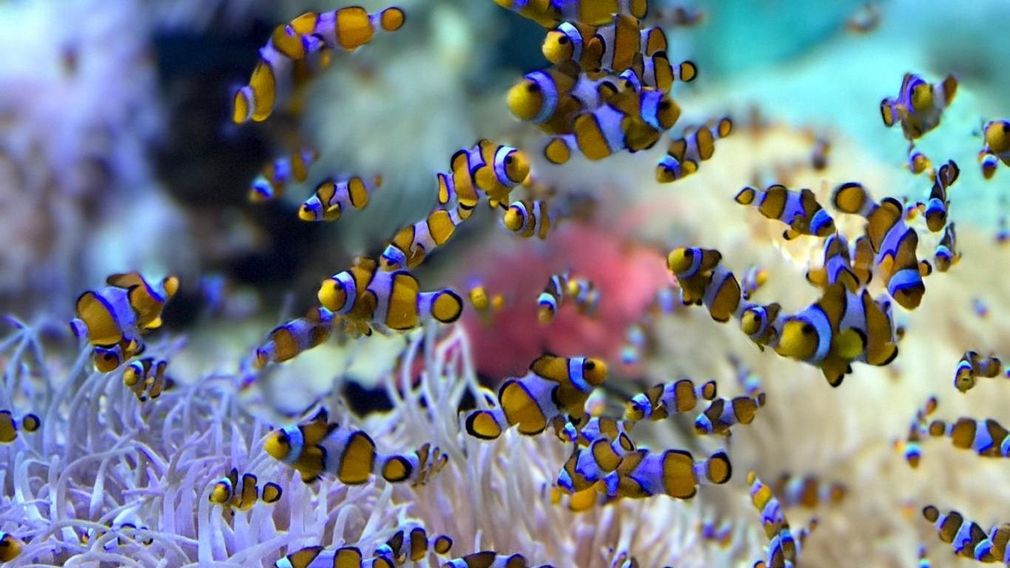 Luggage Storage Rhodes Aquarium
Find your luggage storage
Top locations in Rhodes Aquarium
Luggage storage in Rhodes Aquarium With Radical Storage
Looking for a cool refuge for an hour or two from the Rhodes sun? In that case, the Rhodes Aquarium is perfect for you. And if you need luggage storage near the Rhodes Aquarium during that time, turn to our Radical Storage service, which won't let you down!
For just €5 per bag/per day, choose the closest Angel to your location through our user-friendly website or app. In a matter of moments, you can check in and rest assured that your luggage is in safe hands. And of course, we prioritize the safety and security of your belongings. That's why every item of luggage stored with us can be covered by a security guarantee of up to €3000, providing you with peace of mind during your exploration of the Aquarium of Rhodes.
About the Aquarium of Rhodes, Dodecanese
Situated in the basement of the Hydrobiological Station, the Marine Aquarium in Rhodes might be compact in size, but it provides guests with an intimate glimpse of the Eastern Mediterranean's marine ecosystem, creating an immersive, underwater-like experience. This unique structure, crafted by Italian architects and finished in 1935, not only stands as an architectural marvel but also functions as one of Greece's paramount marine research centers. Additionally, the Aquarium in Rhodes houses a small natural history museum. The aquarium's design, both externally and internally, draws deep inspiration from the marine world. Its entrance is adorned with aquatic motifs, and the interiors artfully mimic the ambiance of an underwater cavern.
As you step inside, you're introduced to a diverse array of the Aegean Sea's marine inhabitants, including reefs, sea flowers, octopuses, clams, decapods, turtles, and a variety of fish. Facilitating this immersive experience is an open water circulation system that fills 40 tanks, amassing a total of 75,000 liters, ensuring the most natural habitat for these fascinating Mediterranean specimens.
Tickets are only available at the ticket offices. Rhodes Aquarium ticket price is 5.50 € (full admission), and Rhodes Aquarium opening times are from 9:00 to 20:30 daily (final admission at 20:00).
Things to do near the Aquarium of Rhodes
Situated close to the Aquarium of Rhodes is the iconic Elli Beach, a favorite among tourists and locals alike for its crystal-clear waters and vibrant atmosphere.
For history enthusiasts, the ancient remnants of the Acropolis of Rhodes are just a stone's throw away, providing a rich insight into the island's storied heritage. Within this well-preserved archaeological park, you'll find the Hellenistic stadium from the 3rd century BC, once the grand stage for the athletic events of the Alioi Games.
For those inclined towards a serene experience, the nearby Rodini Park is a lush haven where nature thrives and peacocks strut around.
No visit would be complete without a stroll down the picturesque Mandraki Harbor, where the Colossus of Rhodes, one of the Seven Wonders of the Ancient World, once stood. Today, the deer statues greeting visitors at the entrance, combined with the St. Nicholas Fortress and several medieval windmills, paint a picturesque scene of the harbor.
As the day winds down, enjoy a culinary treat at one of the many local taverns sprinkled around the area, indulging in traditional Greek delicacies.
Thousands of travelers book our luggage storage every day
Thousands of travelers book our luggage storage every day
3 Mln+ Suitcases carefully stored
Keeping your luggage safe is our main mission
7000+ Bag guardians worldwide
Our storage points called "Angels" are all over the world
24/7 Instant support
We are always available to answer your questions
0,00% of missing luggage
The numbers speak for themselves, with us you can feel safe!
Store your bags in a few clicks
The worldwide luggage storage network. Our Angels are bars and bistros who have been checked and approved by the Radical Storage team
Step 1
Locate
Find a luggage storage location near you
Step 2
Book
Proceed with online booking
Step 3
Store
Store your suitcases
Step 4
Enjoy
Enjoy your hands-free journey