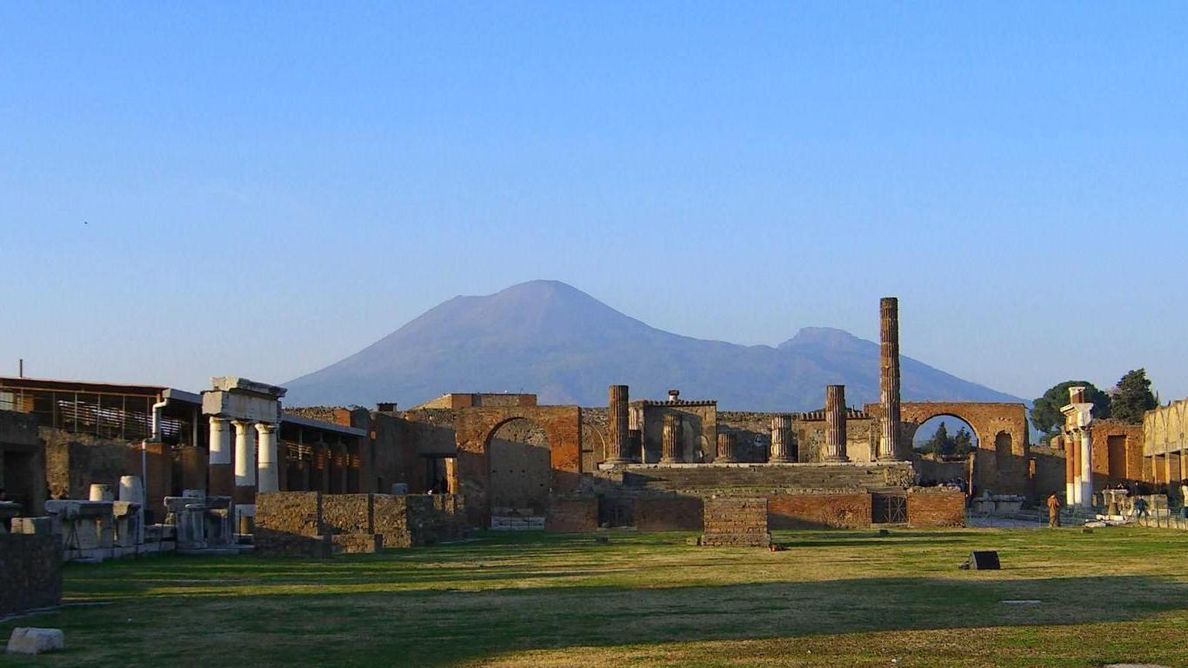 Luggage Storage Pompei
Find your luggage storage
Luggage storage in Pompei With Radical Storage
The city of Pompeii is truly a sight to admire in its full glory, so you should not waste any more time and dive into all the amazing landmarks and secrets that it holds. However, there is a small issue: where to leave your suitcases in the meanwhile? Luckily, Radical Storage has the right answer for you and your needs.
Our service can provide many secure and convenient luggage storage options in Pompeii, so you won't ever need to worry about your luggage. On the contrary, our trustworthy Angels, the local companies that we have partnered with, will guard your suitcases with the utmost security, so you can roam around the ruins of Pompeii, having the time of your life, without worrying about your belongings.
You won't even have to worry about any added fees because we don't care about the size or the weight of your luggage. However, with a small fee, you will have a security coverage up to €3000. In any kind of situation, you won't ever be left alone: thanks to our customer service support online, there will be no problem that canot be fixed.
Where to store my luggage in Pompeii? | Radical Storage
But how can you book one of our luggage storage? Easy as it can be! Firstly, you need to log into our website or Radical app. Then, you need to check out our interactive map, where you can find many of our Angels. Finally, you can choose the closest one to your location and book it on the site. And in less than 5 minutes you'll be done!
Where can you find our locations in Pompei? Here's the list of the main places:
Things to see in Pompei
Despite the tragedy, Pompeii is now an archaeological site that offers visitors a unique glimpse into the past. There are several must-visit sights in Pompeii that showcase the city's rich history. One of the most iconic sights is the Pompeii Amphitheatre, which was the oldest stone-built amphitheater in Rome. Visitors can explore the seating areas and imagine the roaring crowds during gladiatorial games and other events. The Forum of Pompeii is another must-see site. This was the center of public life in the city, featuring temples, government buildings, and markets. The remains of the Temple of Apollo, the Basilica, and the Macellum are some of the key attractions within the Forum.
The House of the Vettii is a well-preserved example of a wealthy Pompeiian residence. Visitors can marvel at the intricate frescoes, mosaics, and luxurious decorations that once adorned this lavish home. Finally, the Villa of the Mysteries is a fascinating sight where visitors can witness ancient Roman frescoes depicting a mysterious initiation ritual. The vivid colors and intricate details make this villa a must-visit for art enthusiasts. These are just a few of the sights that await visitors in Pompeii. Exploring this ancient city allows one to step back in time and learn about the daily life, architecture, and art of the Roman Empire.
What users think about us
Translated automatically
Show original
Hide original
Hundreds of people enthusiastically use our luggage storage service every day
Hundreds of people enthusiastically use our luggage storage service every day
3 Mln+ Suitcases carefully stored
Keeping your luggage safe is our main mission
7000+ Bag guardians worldwide
Our storage points called "Angels" are all over the world
24/7 Instant support
We are always available to answer your questions
0,00% of missing luggage
The numbers speak for themselves, with us you can feel safe!
Store your bags in a few clicks
The worldwide luggage storage network. Our Angels are bars and bistros who have been checked and approved by the Radical Storage team
Step 1
Locate
Find a luggage storage location near you
Step 2
Book
Proceed with online booking
Step 3
Store
Store your suitcases
Step 4
Enjoy
Enjoy your hands-free journey