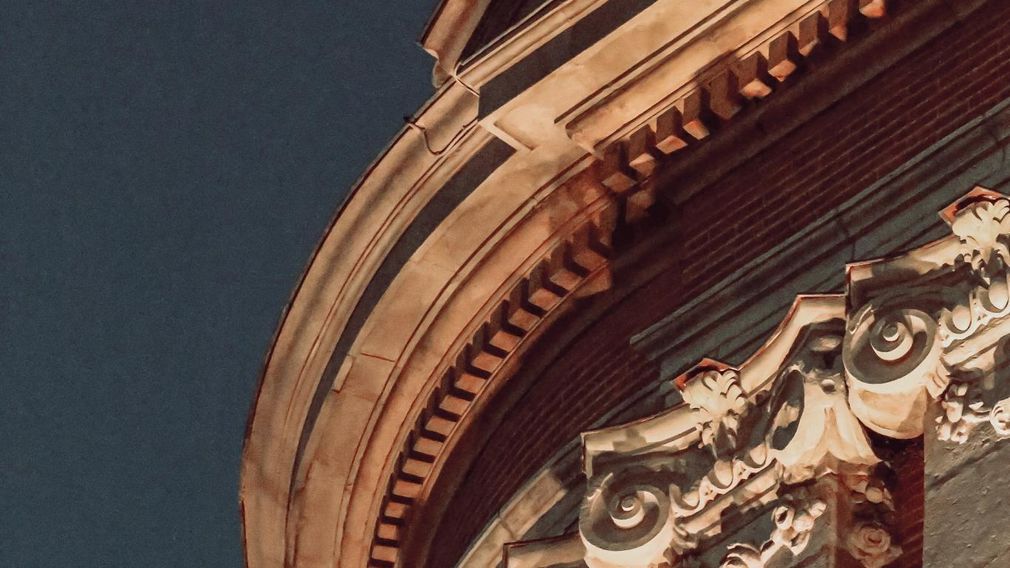 Luggage Storage Matabiau Station
Find your luggage storage
Top locations in Matabiau Station
Luggage storage in Matabiau Station With Radical Storage
Hop off the train in the center of Toulouse and get ready to explore! If you have some time to kill before checking in to your Airbnb, leave your bags with our trusted partners and get the best out of Toulouse.
Radical Storage works closely with our Angels, local businesses across Toulouse that provide the most convenient luggage storage near you. Simply download our app, turn on location services and search for luggage storage near Toulouse Matabiau where you can book your bags for €5 per day, regardless of size or weight. Plus, we offer a security guarantee of up to €3000 and 24/7 online customer support for extra peace of mind.
Book now with Radical Storage and start exploring Toulouse luggage-free!
Do you want to book a luggage storage near Matabiau Station in Toulouse?
After a well-deserved tour of the area, you have finally arrived at the Matabiau Station in Toulouse and you just can't wait to finally start your trip in the city. However, there is a small mistake: you still have your luggage in your hands, and it is getting in the way of your days, so you need to find a place where to leave them temporarily.
Radical Storage can come into help with your belongings, since we have a great offer of luggage storage options near Matabiau Station and all the most important landmarks of the city. You can visit the website or the app that you can download on both iOS and AppStore and in a moment you'll be provided with a perfect service that will make you want to come back for more.
On the website, you'll be able to check out a series of Angels, simply by checking the interactive maps on the site and looking up your current location. Among all the local businesses, we have chosen the most rightful ones for you in terms of safety and convenience, so you don't have to worry about the quality of the service.
Want to book a luggage storage near Matabiau Station? Try Radical Storage!
Now that you are making a decision about whether make a reservation with us or not, we want to offer you a list of perks and benefits that you could obtain, by booking with us.
Easy Check-ins: Our check-ins are really easy and quick to use: in fact, it would get you less than 5 minutes to check in all your luggage.
Flexible timing: Our schedules are really flexible, so you will be able to check-in the luggage to all the hours that you will prefer.
Accessibility: There will always be a luggage storage nearby you, since we have provided with many options all across the city.
Security Coverage: A guarantee of almost 3000 euros per piece of luggage will assure the safeness of your luggage.
Affordability: With a fixed price range, you won't have to pay more for the size or weight of your luggage, but it will be always the same.
What should I do after checking out a luggage storage with Radical Storage
After finally booking one of our luggage storage facilities, there might be a few steps that you might be aware of, in order to have a seamless experience.
First of all, add more luggage to your booking if you need to, so everything will be in check.
After that, you will receive your confirmation email with all the details, so get acquainted with the area of your luggage storage, to get a feel of it.
Get accustomed to the other details of your luggage storage, such as the opening hours of the venue and other stuff.
Once you have reached the place, be prepared to show your email and your QR code, so that they can scan it and provide you with a seamless experience.
If you need any other information or you have specific questions, feel free to contact our customer service team or the staff at the luggage storage, so you can be sure of anything.
Learn More About Toulouse Matabiau
Gare Toulouse Matabiau is the city's main railway station connecting Toulouse to the rest of Southern France and beyond. From the station, you can hop on the Toulouse Metro to navigate around the city center or you can catch a train to other cities in France. You can also travel from the nearby Toulouse bus station, just a four-minute walk from Matabiau.
If you're in Toulouse for a while and fancy a change of scenery, you can take the train from Matabiau to Bourdeaux and enjoy a regional wine tour. Trains also run from Matabiau to Bayonne, a Basque Country city perfect for sampling the tapas culture thanks to its proximity to the Spanish border. From the Station, you can also visit comfortably the entire city, from Place du Capitol to Jardin des Plantes.
How To Get From the Airport to Toulouse City Center
Getting from Toulouse-Blagnac airport to Toulouse Matabiau train station doesn't need to be a hassle. In fact, there are a few options for you to get into the heart of Toulouse from the airport. A convenient shuttle runs every twenty minutes from the airport to Matabiau station.
Directions from Matabiau Station
From Matabiau Station to Place du Capitole: To reach Place du Capitole from Matabiau Station, follow these simple directions. Start by exiting the station through the main entrance. Once outside, turn right and walk along Boulevard Pierre Sémard. Continue along this road for about 800 meters until you reach the junction with Rue d'Alsace-Lorraine. Take a left turn onto Rue d'Alsace-Lorraine and continue straight for around 100 meters until you reach the junction with Rue d'Alsace. Take a right turn onto Rue d'Alsace and continue straight for about 300 meters. Finally, you will reach the beautiful Place du Capitole on your right, where you can admire the stunning architecture and enjoy the lively atmosphere.
From Matabiau Station to Basilica de Saint-Sernin: To travel from Matabiau Station to Basilica de Saint-Sernin, you can follow a straightforward route that takes about 15 minutes on foot. Start by exiting Matabiau Station and head northeast on Rue Bayard. Take the first left onto Rue Gabriel Péri, and continue straight until you reach Rue d'Austerlitz. Turn right onto Rue d'Austerlitz and continue until you reach Place Saint-Georges. Take a slight left onto Rue Caffarelli, and follow it until you see the magnificent Basilica de Saint-Sernin on your right. This Romanesque structure is a UNESCO World Heritage Site and a must-visit if you want to explore Toulouse's rich history and architecture.
From Matabiau Station to Museum de Toulouse: To reach the Museum de Toulouse from Matabiau Station, head southeast on Boulevard Jules Guesde. After approximately 500 meters, take a left onto Rue du Faubourg Bonnefoy. Continue straight for about 1.5 kilometers until you reach Allée Jules Guesde. Take a right here, and the museum will be on your left after about 200 meters. Alternatively, if you prefer public transportation, you can take the metro line B from Matabiau Station and get off at the François-Verdier stop. From there, the museum is just a short walk southwest on Rue d'Alsace Lorraine.
Things to Do in Toulouse
Now that your bags and stress are left behind with our trusted Angels enjoy exploring the magical city of Toulouse. Here are the best things to do in the city:
Soak up nature in the Japanese Gardens. You'll find the phenomenal Japanese Gardens in the middle of Compans Caffarelli Park. Famous for being some of the most beautiful gardens in Toulouse. Free to enter, this is the perfect place to escape the bustle of Toulouse's business district.

Venture back in time at Musée des Augustin. You can't miss out on an afternoon spent here when you are in Toulouse. This wonderful museum is home to an incredible selection of sculptures and paintings from all through history.

Explore the vibrant Saint Pierre neighborhood. On the banks of the River Garonne, the bars of Saint Pierre come to life. Head down here for a fun night out or a wander across the beautiful blue St Peter's Bridge.
Other places near Matabiau Station
What users think about us
Translated automatically
Show original
Hide original
-
Procédure super facile et très pratique, storage à seulement 2 minutes de la gare de Toulouse. Nous recommandons!
Procédure super facile et très pratique, storage à seulement 2 minutes de la gare de Toulouse. Nous recommandons!
Hundreds of people enthusiastically use our luggage storage service every day
Hundreds of people enthusiastically use our luggage storage service every day
3 Mln+ Suitcases carefully stored
Keeping your luggage safe is our main mission
7000+ Bag guardians worldwide
Our storage points called "Angels" are all over the world
24/7 Instant support
We are always available to answer your questions
0,00% of missing luggage
The numbers speak for themselves, with us you can feel safe!
Store your bags in a few clicks
The worldwide luggage storage network. Our Angels are bars and bistros who have been checked and approved by the Radical Storage team
Step 1
Locate
Find a luggage storage location near you
Step 2
Book
Proceed with online booking
Step 3
Store
Store your suitcases
Step 4
Enjoy
Enjoy your hands-free journey
Frequently Asked Questions