Book now your luggage storage in Newport Beach with Radical Storage, the first luggage storage network
Online reservation mandatory
Find your luggage storage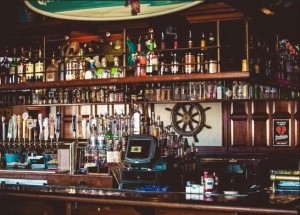 In the city center
0,5 miles from Lido Peninsula

Please try different criteria
Most popular
Your luggage storage in Newport Beach
Radical is a luggage storage network that radically changes your travel experience. By downloading our application (or connecting to the website), you just need to enable geolocation to find out which Angel is closest to your location. If you've always dreamed of a holiday or a business trip in which your luggage was just a superfluous thought, today your dream becomes true. Forget about having weights on your shoulders, walk free thanks to Radical.
A low-cost space for your suitcases
You are probably thinking that such a useful service costs an arm and a leg! You are wrong! Our price is symbolic. All over the United States, we have a $ 6 a day flat rate! In general, the cost for a traditional left-luggage service is much higher, especially if you need to use it for the whole day. Our rate, however, does not change and there are no additional costs to be paid.
Welcome to Orange County, CA
Newport Beach is a pearl nestled in the Pacific Ocean coast. It's just a few miles from Los Angeles and an hour's drive from San Diego. It's renowned all over the planet for its spectacular beaches, the coves and the several trails to explore. Beloved by those who surf, New Port beach is a paradise for all those who are passionate about water sports.
Newport Beach Film Festival
If you have decided to visit California, why don't you do it during the Newport Beach Film Festival? From the beginning to the end of this event, you can watch hundreds of films and short films, listen to debates with the world's most famous filmmakers and meet your favorite actors. The mission of this Festival is to stimulate an interest in the study and appreciation of film making.