Book now your luggage storage in Jersey City with Radical Storage, the first luggage storage network
Online reservation mandatory
Find your luggage storage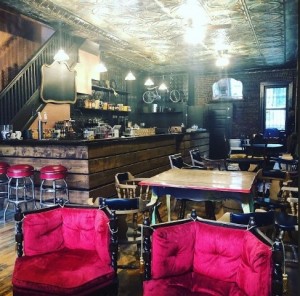 On Monticello Ave
0,4 miles from Bergen Hill Neighborhood

Please try different criteria
Most popular
Leave your bags with us
Radical is the first luggage storage network spread all over the US and the world where you can easily leave your heavy bags. We have a lot of partners that are local businesses in which you can store your luggage for a very cheap price. Don't hesitate to try our service, all our Angels are safe and trustworthy.
A guarantee for each bag
By using our booking system you will find the closest luggage storage and see its precise address. The price for storing a bag with us in the United States is very low: only $6 per day. Furthermore, each bag is covered by a €3000 guarantee. If you need further information, call our customer service. We are active 24/7.
Your holiday in Jersey City
Jersey City is a multicultural city that offers great attractions, good restaurants and a lot of outdoor activities. Situated between the Hudson and Hackensack Rivers, Jersey City is a vibrant and dynamic place. A lot of blogs suggest that here you can try the best pizza of the US, even a New York Times' famous food critic thinks so. What are you waiting for? Take a look at the best restaurants and start your culinary journey!
No sales tax on clothing
Jersey City is perfect if you are a shopping fanatic. Here you can take advantage of no sale tax on shoes, clothing, and accessories. So take your time to relax ... just remember to check your pocket or your credit cards!