Book now your luggage storage in Honolulu with Radical Storage, the first luggage storage network
Online reservation mandatory
Find your luggage storage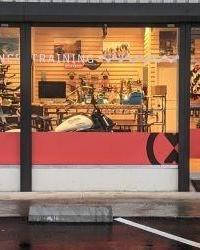 In the Downtown
0,2 miles from Foster Botanical Garden

Please try different criteria
Most popular
Have you ever visited Hawaii?
Aloha, you are traveling to Hawaii, one of the most beautiful areas of the entire world. Six Hawaiian Islands are visited by tourists, but there are many other islet and atolls. Each of these six main islands has an own culture with peculiar traditions. Honolulu is the capital city and represents the beating heart of the area. In Honolulu, people can find everything they need: exotic beaches, mysterious and fascinating views, amazing activities and a lot of attractions. If you are visiting this part of the planet for the first time, we are sure you will be astonished. Hawaii show also a dramatic page of the humankind history: Pearl Harbor, where during the World World II more than 2,400 people died after a Japanese attack.
What is Radical?
Radical is the first luggage storage network that offers to everyone the opportunity to store the bags inside a safe and convenient storage. You can find a so-called Angel all over the world. You can check if there is a Radical point near you by downloading the application (available for IOS and Android) or by surfing online. Sometimes you have to choose a flight late at night because of it's a cheaper option. In this case, you will have to wait around the city with your suitcase. Radical comes to your aid with an excellent service. We look after your belongings for a special price: Only 6$ per day! Don't you think it is an incredible offer?
Don't waste your precious time, reserve now a place in our luggage storage. Radical means safety, comfort and saving money.
Who are the Angels?
We call Angels our storages. They are local shops, restaurant, hotel or convenience stores. All our Angels are safe and verified by Radical. They will look after your belongings and give you information about the local activities. Don't forget to save your receipt until pick-up. Enjoy your travel with Radical!