Book now your luggage storage in Częstochowa with Radical Storage, the first luggage storage network
Online reservation mandatory
Find your luggage storage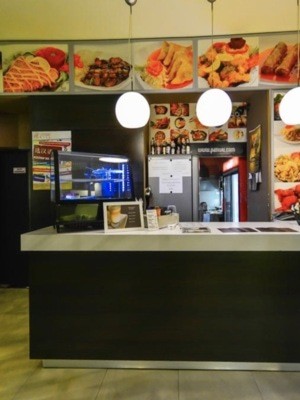 400 meters from Town Hall
550 meters from Train station

Please try different criteria
Most popular
Your luggage storage in Częstochowa
If you have no idea where to store your heavy bags, think about Radical! We have a wide network of luggage storage ready to take care of your personal belongings. You find us all over Poland, even in Częstochowa! Our service is useful and cheap. In Europe, you will pay a fixed price of 20zł per bag.
Radical Angels are always with you!
How do I book a Radical Angel? It's an extremely simple process. Take your smartphone, download our app (or enter the website www.Radical.com) and enable geolocation. Our system will automatically tell you where is the nearest baggage deposit. Once booked, you can reach our partner and leave your bags in a few minutes.
Częstochowa
Although it's not known as Warsaw, Krakow or Gdansk, Częstochowa is a truly incredible city. You can reach it by plane landing in Katowice-Pyrzowice. It's a popular destination for religious tourism due to its splendid churches and the sanctuary.
Częstochowa Sanctuary
The Sanctuary of Częstochowa is one of the most renowned in Poland. Every year it's visited by about four million pilgrims who wish to pay homage to the Black Madonna. Right here, in fact, the famous icon of the Madonna of Częstochowa is preserved. The sanctuary was founded by Louis I of Hungary and is managed by the Hungarian order of St. Paul.