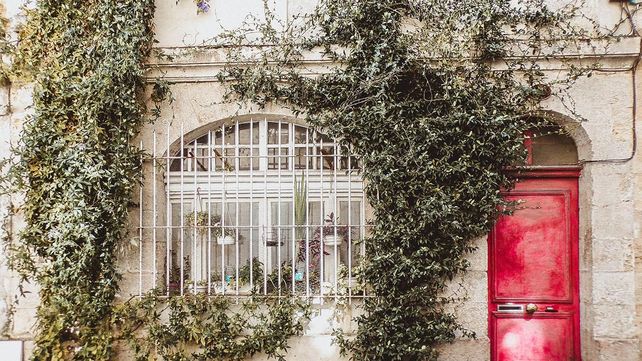 Luggage Storage Bordeaux
Find your luggage storage
Luggage storage in Bordeaux With Radical Storage
Who wants to waste their long-awaited vacation dealing with heavy suitcases at busy airports and train stations in Bordeaux? We bet no one knows! That's why Radical Storage offers reliable luggage storage facilities in Bordeaux, allowing you to store your bags at any of our convenient locations around the city.
We have a fixed rate policy, regardless of the luggage storage location you book or the size and volume of your bags. Just pay a small amount of 5€ per day, per bag and travel freely with your loved ones. With Radical Storage, each bag in your luggage receives security cover of up to €3,000.
Do you need a luggage storage in Bordeaux? Try Radical Storage!
Finally you're hopping off the train at the station and you're ready to take onto the wonderful city of Bordeaux, so don't waste your time and dive into the wonderful landmarks that the beauty of the city has to offer. However, in order to fully appreciate the trip around the city, you need to find a reliable luggage storage where to leave your stuff, so that you can walk around freely.
Radical Storage can come in handy with its many luggage storage in Bordeaux, located in strategically selected points of the city, so you can always walk into one of them easily. The process only asks you to upload our website or our user-friendly app and in a moment we will try to find the answers to your issues.
The website allows you to use one of its incredible GPS-working interactive maps, where you can search your current location and it will show you one of the many luggage storage options or Angels, as we like to call them. You can choose the one closest to you and your necessities and book it almost immediately.
Benefits of booking a luggage storage in Bordeaux with Radical Storage
Nobody should make such a choice without any suggestion, so we have decided to provide you with a series of benefits that Radical Storage offers to its customers.
No-cancellation fee: You could always cancel your reservation and we won't let you pay any fee for that.
Security Coverage: You won't have to sweat about your luggage's safety anymore, thanks to our security guarantee of almost 3000 euros.
Affordability: There won't be no added fees, thanks to our fixed rate policy, so you won't have to pay for the size or weight of the luggage.
Easy check-ins: You will be saying goodbye to long waiting periods, since with our easy and super-fast check-ins, you won't have to spend too much time.
Accessibility: Along with our network of luggage storage strategically located, there will always be some options close to you.
What should I do after checking out a luggage storage with Radical Storage
After finally booking one of our luggage storage facilities, there might be a few steps that you might be aware of, in order to have a seamless experience.
First of all, add more luggage to your booking if you need to, so everything will be in check.
After that, you will receive your confirmation email with all the details, so get acquainted with the area of your luggage storage, to get a feel of it.
Get accustomed to the other details of your luggage storage, such as the opening hours of the venue and other stuff.
Once you have reached the place, be prepared to show your email and your QR code, so that they can scan it and provide you with a seamless experience.
If you need any other information or you have specific questions, feel free to contact our customer service team or the staff at the luggage storage, so you can be sure of anything.
What to know about Bordeaux
Blooming along the banks of the Rio Garonne. Bordeaux is a port city in France, located on the southwest side, in the heart of the Nouvelle-Aquitaine region. Bordeaux wine is one of the main things this city is famous for. Its huge vineyards, production of high quality white and red wines and several wine fairs make Bordeaux the wine capital of the world.
Bordeaux is the fifth most populous French city, with a population of over 1,000,000. This metropolitan port city is also listed on the UNESCO World Heritage Site due to its impressive ancient architecture, cultural heritage and historical roots.
The city of Bordeaux has a huge public transport network consisting of trams, buses and ferries for local and international travel. People travelling from Bordeaux to Paris can take the TGV high-speed train at Bordeaux Saint Jean station, which takes approximately 2 hours.
Here are some of the main places where you can find various luggage storage:
Gare de Bordeaux
Gare de Bordeaux, also known as Bordeaux-Saint-Jean, is the main railway station in the city of Bordeaux, France. It is an important transportation hub that serves as a gateway to the region of Nouvelle-Aquitaine and connects Bordeaux to various domestic and international destinations.
The station building itself is a magnificent structure, combining classic architectural features with modern amenities. The façade displays impressive sculptures, while the interior is spacious and well-designed, providing a comfortable and efficient travel experience for passengers. Gare de Bordeaux is also accessible to people with reduced mobility.
The station is well-connected to other parts of the city by various means of transport, including regional buses, trams, and taxis. This allows travelers to conveniently explore Bordeaux and its surrounding areas, which are known for their famous vineyards and picturesque landscapes. For those who prefer to travel by foot, the station is within walking distance of the city center, and there are pedestrian-friendly routes available.
Gare de Bordeaux offers a wide range of services and amenities to ensure a pleasant journey for its passengers. There are several shops, cafes, and restaurants where travelers can grab a bite to eat or enjoy a cup of coffee. Additionally, the station provides facilities such as luggage storage, ticket offices, and information desks to assist travelers with their needs.
Overall, Gare de Bordeaux is not only a functional transportation hub but also a beautiful architectural landmark that reflects the cultural heritage of the city. Whether you are arriving in Bordeaux or departing, the station makes for an impressive and convenient starting point for exploring this enchanting region of France.
Closest airports to Bordeaux
Bordeaux is a popular tourist destination in southwestern France known for the beautiful vineyards of the Bordeaux wine region and its rich history. The city itself is home to the Bordeaux-Mérignac Airport (BOD), which is the closest airport to Bordeaux, located just 12 kilometers west of the city center.
Bordeaux-Mérignac Airport is a well-connected international airport with direct flights to major European cities, such as London, Paris, Barcelona, Amsterdam, and Frankfurt, as well as several domestic destinations in France. It serves as a hub for major airlines like Air France, Ryanair, and easyJet, offering great connectivity for both tourists and business travelers.
In addition to Bordeaux-Mérignac Airport, travelers can also consider Toulouse-Blagnac Airport (TLS) as an alternative option for accessing Bordeaux. Although Toulouse-Blagnac Airport is located approximately 240 kilometers southeast of Bordeaux, it is an easily accessible option and serves as a major international airport in southwestern France.
Toulouse-Blagnac Airport offers a wider range of international flights than Bordeaux-Mérignac Airport, including connections to North Africa, the Middle East, and the United States, making it a convenient choice for travelers coming from farther destinations.
Both Bordeaux-Mérignac Airport and Toulouse-Blagnac Airport offer various transportation options for reaching Bordeaux city center. These include airport shuttles, taxis, and car rentals, ensuring a smooth and convenient journey for travelers arriving at either airport.
Overall, with the presence of Bordeaux-Mérignac Airport and the option to consider Toulouse-Blagnac Airport, visitors have multiple choices for reaching Bordeaux, making it easily accessible from both domestic and international locations.
What to do in Bordeaux
Here is a list of the best things you can do in Bordeaux, France:
Go to Place de la Bourse - Located in the heart of Bordeaux city centre, Place de la Bourse is a historic square built in the late 18th century, around the time when Bordeaux began expanding into an urban center. It's a popular hangout for locals and tourists alike, surrounded by many tourist spots.

Catch a show at the Grand Théâtre de Bordeaux - The Grand Théâtre de Bordeaux is an 18th-century performing arts venue with neoclassical architecture, situated just 400 meters from the River Garonne. Attending a dance and music performance or an opera at this theater is a dream come true for tourists in Bordeaux.

Pay a visit to Bordeaux Cathedral - Bordeaux Cathedral is one of the many extraordinary Roman-era landmarks that surround the city of Bordeaux. Built in the 11th century and then remodeled in the 14th century, this former cathedral is a National Monument in France that you should definitely visit.

Walk around Port de la Lune - Port de la Lune, also known as Port de la Lune or Port of the Moon, is an active crescent-shaped port in the city of Bordeaux. It's home to a wide range of bars, cafes and souvenir shops, so don't forget to take a stroll along the riverside in Port de la Lune.
Top locations in Bordeaux
What users think about us
Translated automatically
Show original
Hide original
Hundreds of people enthusiastically use our luggage storage service every day
Hundreds of people enthusiastically use our luggage storage service every day
3 Mln+ Suitcases carefully stored
Keeping your luggage safe is our main mission
7000+ Bag guardians worldwide
Our storage points called "Angels" are all over the world
24/7 Instant support
We are always available to answer your questions
0,00% of missing luggage
The numbers speak for themselves, with us you can feel safe!
Store your bags in a few clicks
The worldwide luggage storage network. Our Angels are bars and bistros who have been checked and approved by the Radical Storage team
Step 1
Locate
Find a luggage storage location near you
Step 2
Book
Proceed with online booking
Step 3
Store
Store your suitcases
Step 4
Enjoy
Enjoy your hands-free journey
Frequently Asked Questions