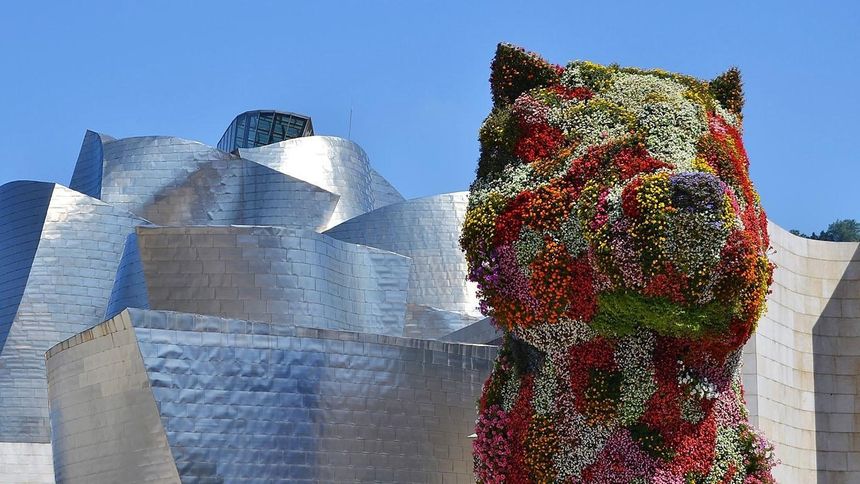 Luggage Storage Locations Bilbao
Find your luggage storage
Luggage storage in Bilbao With Radical Storage
You just landed at the Bilbao airport, airport, or maybe you just got off the train at the Bilbao Train Station, and your trip is waiting for its beginning. However, you have brought with you some heavy pieces of luggage, so you are looking for a luggage storage solution, where to leave your belongings safely and start your adventure in Bilbao!
Radical Storage might come to your rescue, thanks to the great array of luggage storage options in Bilbao by Radical Storage. Our service comprises only a fixed rate of €5 per day/per bag, so you will have no other fees for your suitcases' weight or size. The process is easy and quick: you log into the Radical Storage App or our website, choose on the map your preferred Angel, and voilà, it's booked and ready for you to use.
Luggage Storage options in Bilbao
Now that you have finally landed in the city, you certainly want to look out for what to do in Bilbao for a weekend. So, you still don't have time to wander around the area of your preferred accommodation, waiting for the check-in hours.
That is why our service in Radical Storage is essential for your vacation: in this way, you can store your luggage in one of our luggage storage options. They are provided by the trustworthy local businesses that we have found everywhere in the city center, and a few moments, you can book one of them online, according to your wish, and it will be done.
Along with our service, you will get many other perks, such as a fixed price policy, with no additional booking charges for the luggage's limits, a security deposit of up to €3000, and a live customer service, available 24/7 to resolve any problem. In this way, you won't have to wait around near the Bilbao Train Station or the Bilbao airport in vain, but you can start early your holidays in Bilbao. If you are looking for some luggage storage by Radical Storage, you can find them close to these attractions:
San Mames Stadium: Radical Storage luggage storage
Everyone coming to Bilbao has to stop in one place: the San Mamès Stadium. In fact, this building has collected many different visitors and amateurs from all over the world, thanks to its great capacity and the exciting football matches. So, if you are coming to the city, go explore the Bilbao Stadium watching the Bilbao FC football team, the Athletic Club. However, the Stadium itself doesn't offer some lockers or luggage storage options, where you can leave your belongings in peace and relax during the game. But, you should still not worry, since there are many luggage storage options by Radical Storage available nearby the San Mames Stadium. Now, you can book one of them and finally, the football match can begin!
How to get to the Bilbao Station from the Airport and luggage storage options
The San Sebastian airport is one of the busiest and most well-connected airports near Bilbao's city, in the Basque area, just a few kilometers from the city. The city has also another important Bilbao airport, a little bit close nearby, so you have plenty of choices for your flights near Bilbao.
However, if you have been wondering how far is Bilbao airport from the city center and how long it will take, the answer is very much positive. In fact, the distance between the city center from the airport in San Sebastian is a few kilometers, but there are many possible ways to get there.
In fact, you can go there by taxi, bus or even by train. It takes about a couple of hours to go from Bilbao's Train Station to San Sebastian, but from there, you can get any train or any flight and reach many other national and international cities, such as Madrid, Barcelona, Valencia, but also Paris, London, etc.
The only problem is that the Airport provides luggage storage lockers, but they are very sought after and even more expensive, so they are not easy to choose from. The issue is not unsolvable, since there are many options for luggage storage by Radical Storage all over the city of Bilbao, so you don't have to worry about your suitcases' safety for long.
Bilbao where to go: 5 attractions to visit
After wondering how many days in Bilbao you should spend, you found out that Bilbao is a vibrant city, that offers a range of activities and attractions for visitors. Here are five things to do in Bilbao, so you will understand why is Bilbao worth visiting:
Visit the Bilbao Guggenheim Museum: The Bilbao Guggenheim Museum is a must-visit attraction in Bilbao. Designed by Frank Gehry, the museum houses a collection of modern and contemporary art. Its iconic exterior, consisting of curved titanium panels, is a masterpiece of modern architecture.

Explore the Casco Viejo: The Casco Viejo is the old town of Bilbao and is known for its narrow streets and charming architecture. Here, you can wander around the many shops, bars, and restaurants and admire the beautiful buildings.

Take a stroll in the beautiful Plazas: Bilbao is a city renowned for its beautiful Plazas, such as Plaza Nueva, or for its amazing markets, like the Erribera Merkatua and the one in the Azkuna Zentroa Center, so you can spend some time window shopping.

Take a ride on the funicular: The funicular takes you from downtown Bilbao up to the top of Mount Artxanda, where you can enjoy panoramic views of the city.

Attend a football match: Football is a big part of the culture in Bilbao, and the city's team, Athletic Club Bilbao, is one of the most successful in Spain. Attending a match at the San Mames Stadium is a great way to experience the passion of Basque football fans.


What users think about us
Translated automatically
Show original
Hide original
Hundreds of people enthusiastically use our luggage storage service every day
Hundreds of people enthusiastically use our luggage storage service every day
3 Mln+ Suitcases carefully stored
Keeping your luggage safe is our main mission
7000+ Bag guardians worldwide
Our storage points called "Angels" are all over the world
24/7 Instant support
We are always available to answer your questions
0,00% of missing luggage
The numbers speak for themselves, with us you can feel safe!
Store your bags in a few clicks
The worldwide luggage storage network. Our Angels are bars and bistros who have been checked and approved by the Radical Storage team
Step 1
Locate
Find a luggage storage location near you
Step 2
Book
Proceed with online booking
Step 3
Store
Store your suitcases
Step 4
Enjoy
Enjoy your hands-free journey