Book now your luggage storage in Raleigh with Radical Storage, the first luggage storage network
Online reservation mandatory
Find your luggage storage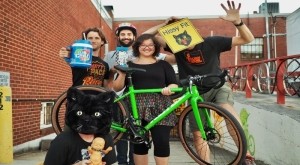 0,2 miles from William Peace University
0,2 miles from Mordecai Historic Park

Please try different criteria
Most popular
Radical Storage is a local experience
Angels are bars, hotels, restaurants or offices checked and monitored by the Radical Storage team! They will be happy to welcome you to the city!
Safe and guaranteed

All locations are safe and guaranteed and all luggage left through the platform is covered by the Radical Storage warranty.

Online booking
Online booking and payment are mandatory.
The Radical Storage locations do not accept, in any case, luggage of customers without online booking.
The perfect system for depositing your luggage
Radical embraces the whole world. But what is it? Easy to answer! Radical is a simple, convenient and useful network of luggage storage that can help you when you need it. Discover the emotion of feeling free again, without luggage to drag. From now your holiday will be much more exciting. We select businesses all over the globe to turn them into Radical Angels: points that offer a safe place to store your stuff.
Your healthy moment
Dragging luggage all day long can seriously damage your back. How many times in life have you wished to leave behind a heavy bag and walk without stress? Thanks to our service, you can move freely and without any obstacle! Ok, everything seems wonderful, dear Radical copywriter, but how much does this service cost? Answer: Don't worry! Our service is super cheap! In the United States, you will pay only $6 a day (for the whole day!).
Welcome to North Carolina!
Raleigh is an industrial city in North Carolina, home to many famous worldwide electronics companies. Do you want some names? Here they are: IBM, Lenovo, and the Cisco System, just to name a few of them.
The city is named after Sir Walter Raleigh, a navigator and English poet much loved by Queen Elizabeth I.
University of Raleigh
North Carolina is renowned for its educational excellence. The city of Raleigh, in fact, has a very famous university center: the State University of North Carolina. This college is one of the most important for basketball. Its team on three occasions has arrived at the Final Four.
If you love museums, in Raleigh you will be spoiled for choice. Among the most interesting we point out the North Carolina Museum of Natural Sciences, where you will find many fossils, plants and local animals.