Book now your luggage storage in Maribor with Radical Storage, the first luggage storage network
Online reservation mandatory
Find your luggage storage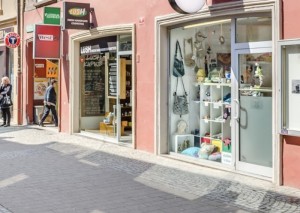 In the City Center
250 meters from Cathedral of St. John the Baptist

Please try different criteria
Most popular
Radical Storage is a local experience
Angels are bars, hotels, restaurants or offices checked and monitored by the Radical Storage team! They will be happy to welcome you to the city!
Safe and guaranteed

All locations are safe and guaranteed and all luggage left through the platform is covered by the Radical Storage warranty.

Online booking
Online booking and payment are mandatory.
The Radical Storage locations do not accept, in any case, luggage of customers without online booking.
Visit Maribor Without the Burden of Baggage
In this wonderful city of Slovenia, you will find the perfect place to leave your bags and keep on wandering without any bundles thanks to Radical. We have a safe and ample luggage storage available for you, everywhere you are. Radical works hard every day for assuring to all customers an excellent service
A Service Very Useful and Safe
If you travel a lot and are always looking for a baggage storage, Radical is the right company to choose. We know that sometimes B&b or hotels don't allow to leave bags, especially during the last day. We can take care of all your belongings for a very cheap price. There are no tricks!
Be saved by our good Angels
We know it's hard to find a suitcase storage in every city. Sometimes they have strict rules or are at capacity. Our Angels are comfortable places with a lot of space, so they are always able to store your luggage.
Before choosing the destination of your next holiday, take a look into our luggage storage.
Who are the Angels?
Each Angel is unique. It could be a hotel, a supermarket or a souvenir shop. Whatever is their business, be sure that it can guarantee an excellent service.