Book now your luggage storage in Cardiff on Radical Storage, the first luggage storage network.
Online reservation mandatory

Locked / supervised

£ 2000 insurance by AXA included
Most popular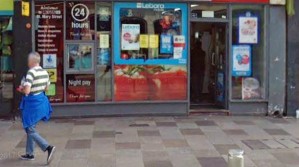 320 meters from Caerdydd Canolog Cardiff Central
160 meters from Museum of Cardiff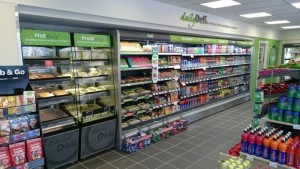 Area
Cardiff Queen Street
28 meters from Queen Street Railway Station
160 meters from The Capitol Shopping Centre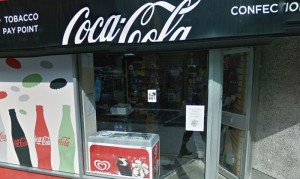 Area
Principality Stadium
135 meters from Cardiff Central Market
128 meters from Castle Quarter Arcades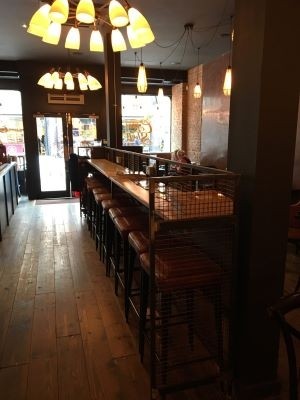 Area
Cardiff Queen Street
320 meters from Cardiff Queen Street Railway Station
320 meters from New Theatre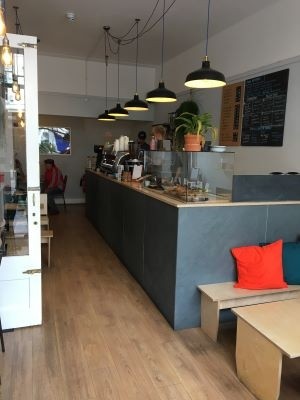 85 meters from Cardiff Central Market
100 meters from Cardiff Castle Museum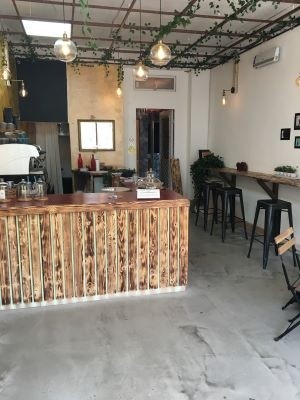 360 meters from the Millennium Stadium (Principality Stadium)
360 meters from Tramshed

160 meters from the Museum of Cardiff
640 meters from the Motorpoint Arena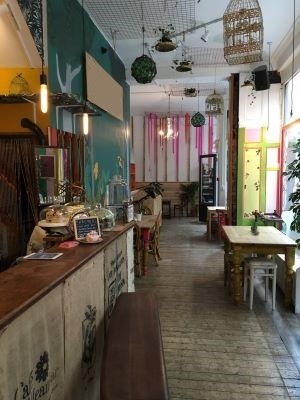 100 meters from St John The Baptist City Parish Church
100 meters from Firing Line Cardiff Castle Museum of the Welsh Soldier

480 meters from Cardiff Central
480 meters from Shree Swaminarayan Temple Cardiff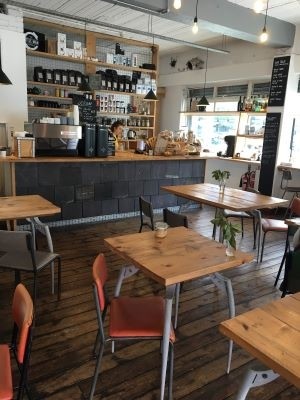 Area
Cardiff Queen Street
320 meters from the Motorpoint Arena
320 meters from Cardiff Queen Street

Please try different criteria
Radical Storage is a local experience
Angels are bars, hotels, restaurants or offices checked and monitored by the Radical Storage team! They will be happy to welcome you to the city!
Safe and secure
All deposits are secure and guaranteed and all luggage deposited through the platform are covered by the Radical Storage guarantee.
Online booking
Online booking and payment is compulsory.
Radical Storage deposit points do not accept, in any case, the luggage of customers without online reservation.
Leave your luggage at Cardiff luggage storage
Have you just flown into town for business but there is no time to check into your hotel before your meeting? Are you on an all-day stopover and want to catch a few local landmarks but you don't want to drag your luggage along? For these reasons and more, you may want to take advantage of a new service that could simplify your travels and allow you to focus on the business at hand rather than keeping track of your bags. This service is called Radical and it's ready to come to your rescue! Rather than using lockers at the train station, use Radical left luggage near the Cardiff Station. Don't be thrown off if it is in a trendsetting internet café, a pastry shop or a diner on next to Cardiff Castle. Our luggage storage options are located in local businesses so each experience is unique!
Booking a Radical
Making arrangements for your bags is simple and straightforward. No need to call weeks in advance—even a few minutes ahead is adequate for most locations. A mandatory online booking process through our website or app takes only three minutes, and payment will be made at that time through a credit card or PayPal account. It may be hard to believe, but for the price of a coffee (£5), you can store your bag for a day. Whether you choose to check your bags into a café next to City Hall or into a restaurant next to Cardiff Castle, the price is the same all day, every day. Each location will post business hours on their listing, with some open 24 hours a day. Before booking, ensure they will be open when you need to check your bags in and out.
What to eat in Cardiff?
When you think of Wales, you think of fairy tales, breathtaking views, castles, friendly inhabitants and delicious food. Wales is known for its Cawl (a thick soup with meat and vegetables) which dates back to the 14th century. Another fascinating traditional food from Wales is the Laverbread which is made from seaweed and can be heated and spread on toast. You can find restaurants that still serve traditional dishes. After eating a delicious meal, why don't you visit one of Cardiff's museums? The St Fagans National Museum of History and the National Museum Cardiff are two well-known museums and art galleries that you shouldn't miss. If you're lucky and it's not raining, visit the Dyffryn Gardens which is one of the top 100 gardens in the UK.
Cardiff Castle
If you are travelling through Wales, you have to stop in Cardiff to admire the beautiful Cardiff Castle. One of Wales' heritage attractions, the castle is a site of international significance which attracts a lot of tourists every year. It is located in Wales' parklands in the heart of the capital. Cardiff Castle conceal 2,000 years of history and you want to make sure you learn all of it through the house tour offered at the castle. If you rather visit the castle by yourself, there is also an audio guide available. Climb the 50 steps to the Norman Keep and take in the breathtaking panoramic view of the city. The Clock Tower is one of the most distinguished attractions in Cardiff, so make sure you visit it. So you don't drag your suitcases through the castle, why don't you use our luggage storage in the City Centre?